By Louis Chan
AsAmNews National Correspondent
Snapchat has relented under intense public pressure and removed a filter that exaggerates the fold on Asian eyes and makes their cheeks puffier.
The social media company at first defended its filter, saying it was inspired by Japanese anime.
Intense media coverage of the controversy forced Snapchat to quickly reverse course.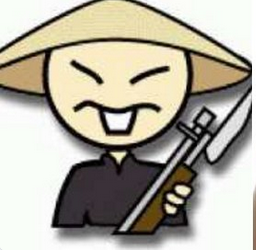 To many Asian Americans, the filter reminded them of racist caricatures left over from the days of communist red scares and Mickey Rooney in Breakfast at Tiffany's.
Snapchat said the filter was meant to allow users to change people's appearances and have fun, but it quickly learned there's nothing fun about racism, especially for those who are attacked by it.
AsAmNews is an all-volunteer effort of dedicated staff and interns. You can show your support by liking our Facebook page at  www.facebook.com/asamnews, following us on Twitter, sharing our stories, interning or joining our staff.