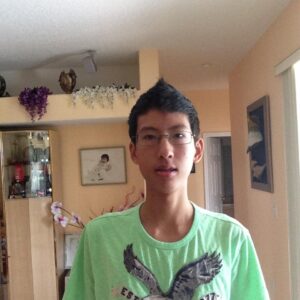 By Louis Chan
AsAmNews National Correspondent

A Chinese American student from Orlando with a 5.3 weighted GPA has filed a complaint against Cornell and Columbia Universities after being rejected for admission.

Hubert Zhao is a National Merit Scholarship winner and was president and captain of his high school's Science Olympiad, Debate, and Science Bowl teams.
The Asian American Coalition for Education has written a letter to the U.S. Department of Education asking for a full investigation into Zhao's complaint.
"What happened to Hubert Zhao is another example of the widespread and systematic illegal discrimination against Asian American students by many colleges," AACE wrote in its letter. "The members of AACE are outraged by such blatant discrimination. Tens of thousands of talented Asian American children are treated as second class citizens who are less "diverse" solely because of their race."
Zhao is the son of Yukong Zhao, the president of AACE which has filed numerous discrimination complaints against top schools across the country. The letter implies Hubert was rejected in retaliation for his father's activism.

The group also pointed out that out of Zhao's class of 700 students, only he and an unnamed Indian American student were named National Merit Scholarship semifinalists. Neither were accepted to any top 20 schools while others of other racial groups in their class were.

Earlier this summer, the U.S. Supreme Court found no discrimination against Asian Americans in holistic admissions.
Last summer, the Department of Education rejected a discrimination complaint filed against Harvard. Two months later, a similar complaint against Princeton also was rejected.

AsAmNews is an all-volunteer effort of dedicated staff and interns. You can show your support by liking our Facebook page at  www.facebook.com/asamnews, following us on Twitter, sharing our stories, interning or joining our staff.