Six of the highest paid actors in the world are of Asian and Pacific Islander descent, according to a list released by Forbes.
Of the seven, only one is American. Dwayne Johnson whose mother is Samoan and father if Black, is the highest paid actor in the world. He earned $64.5 million in 2015 for his roles in Fast & Furious 7 and San Andreas. Johnson was born in Hayward, CA and has dual American and Canadian citizenship.
The prevalence of so many non-Americans on the list is perhaps an indication of the growing clout of international markets in the movie industry.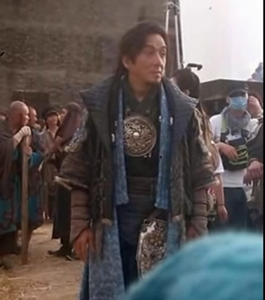 Right behind Johnson in earnings is martial arts megastar Jackie Chan. His 2015 films included Dragon Blade and Monkey King: Hero is Back. He also produced Who Am I 2015. The Hong Kong star earned $61 million.
Shah Rukh Khan from India ranked eighth among the highest paid actors in the world with a take of $33 million. He is known as the king of Bollywood and starred in the comedy Dilwale.
Rounding out the top 10 highest paid actors list is Indian Canadian Akshay Kumar. He took in $31.5 million for his roles in Baby, Hey Bro, Gabbar is Back, Brothers and Singh is Bling.
Fan Bing Bing starred in four movies in 2015 and earned $17 million. That was enough to rank 5th among the top 10 highest paid actresses in the world. None of the Chinese actress' movies were widely distributed in the United States.
Deepika Padukone is an Indian actress who placed 10th among the highest paid actresses in the world. She earned $10 million for her roles in My Choice, Piku, Tamasha and Bajirao Mastani. She's set to appear in XXX:Return of Xander Cage  in 2017 with Vin Diesel.
AsAmNews is an all-volunteer effort of dedicated staff and interns. You can show your support by liking our Facebook page at  www.facebook.com/asamnews, following us on Twitter, sharing our stories, interning or joining our staff.