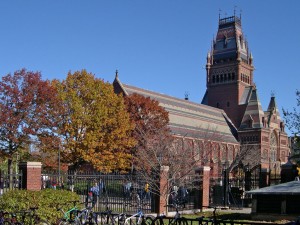 An anti-affirmative action group has won a court order mandating that Harvard release six years of data from its admissions process, reports the Harvard Crimson.
The ruling requested by Students for Fair Admissions stems from a 2014 lawsuit accusing Harvard of discriminating against Asian Americans through a quota system.
The data will include admissions application from school years 2009 – 2015.
Harvard had fought the order citing privacy concerns for its applicants, saying the same information could be gathered from aggregate data.
The ruling comes less than three months after the Supreme Court ruled it found no evidence of discrimination in Fisher v University of Texas. In that ruling, the court seemed to back the use of holistic admissions in its decision making process.
RELATED: Supreme Court Finds No Evidence of Discrimination Against Asian Americans
"I think that the generalized attack on race-conscious admissions as being unlawful is now essentially over for this generation," Stetson University law professor Peter F. Lake said. "I think we are going to see courts looking more at what's happening inside the the inner sanctum of the admissions process."
AsAmNews is an all-volunteer effort of dedicated staff and interns. You can show your support by liking our Facebook page at  www.facebook.com/asamnews, following us on Twitter, sharing our stories, interning or joining our staff.