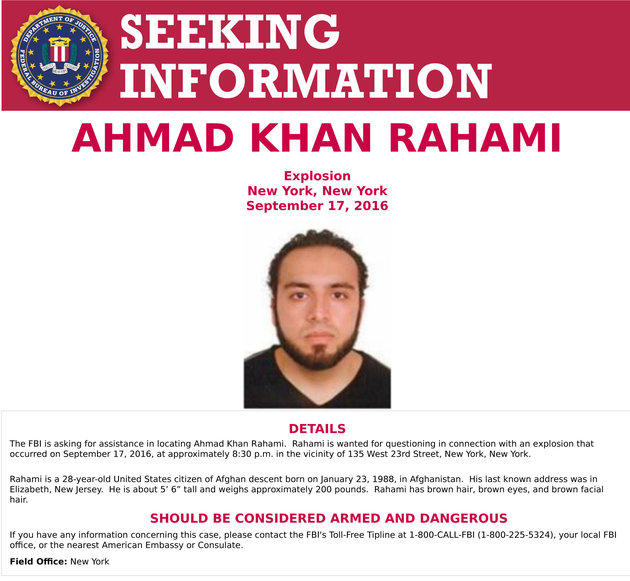 A Sikh man from New Jersey is being hailed as a hero for alerting police to the whereabouts of the suspect in this weekend's bombing in New York.
The Huffington Post reports Harinder Singh Bains, who owns a bar in New Jersey, spotted a man who looked like the suspect shown on the news. The man appeared intoxicated and eventually settled in an area in front of his bar and fell asleep. Bain promptly phoned police.
He downplayed his heroics, saying its something any American would do.
"As a Sikh American, I realize that I could have been mistaken for the perpetrator," Bains said. "I want to remind Americans that after an attack, we should target people based on evidence, not their faith or their country of origin or their accent."
Ahmad Khan Rahami, 28, was wanted for questioning in Saturday's incident.
Rahami's arrest led GOP Presidential candidate Donald Trump to renew his call to increase profiling of potential terrorist suspects.
Bains is a father of four who immigrated from India 20 years ago.
AsAmNews is an all-volunteer effort of dedicated staff and interns. You can show your support by liking our Facebook page at  www.facebook.com/asamnews, following us on Twitter, sharing our stories, interning or joining our staff.