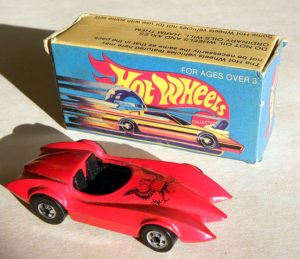 By Louis Chan
AsAmNews National Correspondent

When I was in second grade, most of my friends were playing with cars and Legos. I was bouncing the basketball around making shots from two feet out. I was sooo proud of myself when the ball went through the hoop, even if no one was guarding me.

I was never good at Legos. I just didn't have the spatial skills. Cars were just OK. But one toy I absolutely loved that didn't involve a ball was Hot Wheels. Seeing the little car zoom around the bend and racing around a huge loop fascinated me. My dad would sit with me to put the track together and I would enjoy the fruits of his labor.

I bring this up because Justin Lin has been appointed to develop, direct and produce a movie version of the popular toy, according to Lin's own blog site, YOMYOMF.

It's a project that has been in the works since the early 2000's, but never seems to get off the ground. Justin is just the director to do it, having reinvigorated the Fast & Furious franchise, and most recently Star Trek. It's amazing Lin was able to direct a commercial hit in Star Trek Beyond while satisfying the Trekkies who aren't shy about voicing their displeasure to anyone who violates their sacred ground,

I look forward to seeing what Lin comes up with.