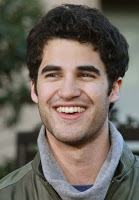 By Ed Diokno
Two Filipino Americans will be starring in the San Francisco production of the Broadway rock musical Hedwig and the Angry Inch in which they will reprise the roles they played in New York.
The San Francisco show is a homecoming for Darren Criss and Lena Hall, both of whom grew up in city where they received their early theatrical training.
"For me and Lena, it's a huge homecoming," said Criss, 29, to the San Francisco Chronicle. "It would have driven me mad if someone else had done Hedwig" in San Francisco.
Criss, who'll be familiar to national audiences for his breakout role in television's Glee, will star as Hedwig for the runs in San Francisco (Oct. 4-30) and in L.A. (Nov. 1-27).
Before arriving in San Francisco this week, Criss was appearing as Prince Ericin in "The Little Mermaid" at the Hollywood Bowl in June.
Hall is the daughter of Carlos Carvajal, noted choreographer and known in the Filipino American community for his dance company and his role with the Ethnic Dance Festival. She plays Yitzhak, for which she won the 2014 Tony Award for featured actress in a musical. "I love playing a man," Hall said. "It's so challenging!"
She'll also get to play the title role on the days that Criss takes off.
"It's a great way to cap off this long journey that I've been on in the musical theater world," said Hall, 36, of her return to the city. "This is where it all began."
RELATED:
Brilliantly innovative, heartbreaking, and wickedly funny, Hedwig is the landmark American musical by John Cameron Mitchell and Stephen Trask that is "groundbreaking and undoubtedly ahead of its time"  said Entertainment Weekly. This genre-bending, fourth-wall-smashing musical sensation, with a pulsing score and electrifying performances, tells the story of one of the most unique characters to ever hit the stage.
Criss will appear as Hedwig in all performances, except Sunday, October 9 at 7 pm and Wednesday evenings, October 12, 19 and 26 at 8 pm. Hall will appear as Hedwig in the following performances: Sunday, October 9 at 7pm, Wednesday, October 12 at 8pm, Wednesday, October 19 at 8 pm, and Wednesday, October 26 at 8 pm.
Hall, thrilled at the opportunity to explore and express this double role, explains, "I'm thrilled to be returning to Hedwig and the Angry Inch performing not one, but two iconic roles in my hometown of San Francisco. Not only will I get to share the stage with my fellow San Francisco native and friend Darren Criss; but I will also get a chance to begin my own journey as the glam rock heroine Hedwig. To tell her story in my hometown is the greatest homecoming I can think of, and I am looking forward to sharing this journey with my friends, family, and Hedheads."
Directed by Michael Mayer (Spring Awakening), the Broadway revival of Hedwig came away with four 2014 Tony Awards.