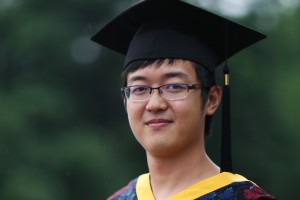 A teenage girl has been found guilty in the 2014 killing of a University of Southern California graduate student from China.
The verdict for first degree murder means Alejandra Guerrero,18, could get the death penalty at her sentencing in November.
Guerrero, along with three others who have yet to go to trial, are accused of beating Xinran Ji,24, with a metal baseball bat.
The murder stunned the large foreign Chinese student population at USC and calls for new security measures. Administrators at USC even went to China to quell some of the fears of families and potential applicants.
Xi was the third international Chinese student at USC killed in two years. There have been none since.
"No outcome will bring back their son. But they don't want their son to die in vain," said Rose Tsai, the attorney for Ji's parents. "They are very appreciative for our system to give them the justice they've been hoping for and deserve."
AsAmNews is an all-volunteer effort of dedicated staff and interns. You can show your support by liking our Facebook page at  www.facebook.com/asamnews, following us on Twitter, sharing our stories, interning or joining our staff.