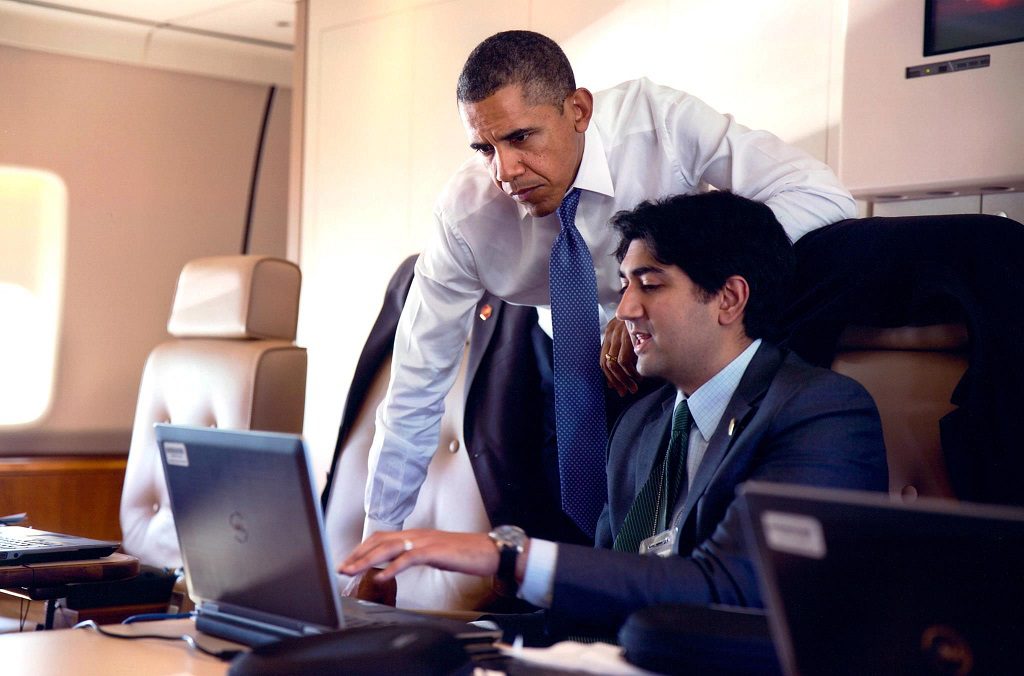 By Louis Chan
AsAmNews National Correspondent
Aneesh Raman is a man of many hats and talents. Whatever he's up to, you can be assured he's doing his best to make the world a better place.
Whether he's working overseas as a foreign correspondent for CNN, crafting a speech about immigration or other policy for President Obama or, as he is today, launching a start up to expand access to education, he's striving to make a positive impact.
"The loss of life and livelihood was overwhelming," said Raman about the 2004 Tsunami in Asia that he covered for CNN. "At first, it was impossible to adequately convey the scale of that tragedy to our viewers.  My team was among the first to report from some of the hardest hit areas in Southern Thailand just a few hours after the waves had receded. All of us tried mightily by telling the story through the eyes of individual survivors. Ultimately, I believe that our coverage helped lead to millions of dollars in donations being sent to a part of the world that often gets neglected."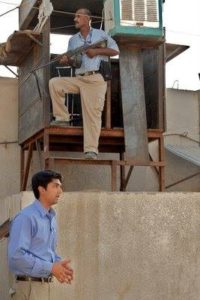 Raman went on to become the main reporter based in Baghdad for CNN during the Iraq War from 2005-2006. He also told the story of the people of Iran who wanted to get out from under the reign of their president in 2007 and 2008 and strive for great freedoms and reconciliation with the West.
Despite the adventure and the exposure to millions of viewers each night, journalism became unsatisfying for Raman. After four years of living overseas, in mid-2008, he decided it was time for a change. It was time to be part of the sea change taking place with the Obama candidacy.
"So in May of that year, I packed my stuff up in Cairo, left CNN and showed up at Obama Campaign Headquarters in Chicago without any job in hand. A lot of people thought I was crazy!"
He went from foreign correspondent to being an intern for the Obama campaign, but not for long. Soon he was doing advance work overseas before landing a position as a speech writer for then-Senator Joe Biden.
"To bear witness, up close to that kind of historic campaign and to be a part of it, even in a small way, was something singular."
After the Obama election, he landed as a speechwriter for Treasury Secretary Timothy Geithner during the nation's financial and economic crisis. From there he went into strategic communications at the Pentagon before joining President Obama's speech writing team in 2011. Among his favorite speeches, two focusing on immigration.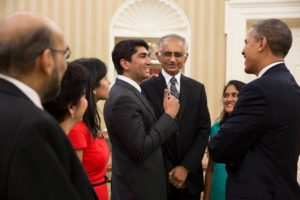 "As a speechwriter, there's nothing better than watching the person you write for deliver a speech with everything they've got," he said. "And President Obama did that with this one. Especially at the end. In describing the public debate around immigration reform, which often descends into a discussion of 'us' versus 'them', the President reminded everyone that most of 'us' used to be 'them'. And to prove that he went through immigrant group after immigrant group who came to America for a better life and who, despite often facing racism and ridicule, helped build a better country. Watching him deliver that speech was one of the coolest experiences of my life."
His second favorite speech  he wrote for the President was one given to a big gathering of Asian Americans, but the stagnation in Congress lead him to look outside of politics to improve the world. Raman started seeing technology as a means to a positive end.
"I was looking for a technology company that was doing something to expand opportunity in America. Ultimately I felt like the best way to do that was by expanding access to higher education, which is what we're doing at Raise.me."
He is currently the company's Vice President of Growth.
"I've always tried to go where I thought the most interesting and consequential things in the world were happening. That's what brought me to Baghdad and Tehran. That's what brought me to Chicago and Washington D.C. And that's certainly what brought me to San Francisco.
"So that enthusiasm for broad impact has been with me throughout. In terms of skills, I think the ones that have helped me the most, across all jobs, are being able to explain the complex simply, being able to take big risks and being able to function in intense environments. Aside from those, each career – from media to government to business – has had its own steep learning curve!
AsAmNews is an all-volunteer effort of dedicated staff and interns. You can show your support by liking our Facebook page at  www.facebook.com/asamnews, following us on Twitter, sharing our stories, interning or joining our staff.