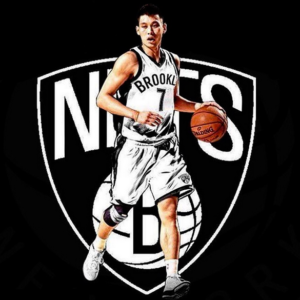 By Louis Chan
AsAmNews National Correspondent

When Jeremy Lin went out with a hamstring injury, the Brooklyn Nets were 2-3 and the talk among Brooklyn fans was that the team was going to surprise more than a few people this season.

17 games later they are just 6-16 having won just four games since.

This was not expected to be a good season for the Nets, but Lin's injury has sent them into a spiral.

Their starting point guard played an average of just under 27 minutes a game at the start of the season, but averaged 15 points and 6 assists.

His scoring average was the highest at anytime in his career. That includes the period of Linsanity with the New York Knicks.

One month after his injury, there's still no timetable for Lin's return, although he's said to be close.

"It's definitely been hard … more than hard at times,'' Lin said to the NY Post. "It was a up-and-down in terms of everything, because I wanted to come back. I wanted to be able to come back as early as I can, obviously. We're taking a more healthy approach in terms of just making sure that this won't bother me again."

General Manager Sean Marks said Lin is competitive and wants to get back on the court soon, but they've advised him to stay out until he's completely recovered from his injury. If Lin were to return too soon and re-injure the hamstring, it would be a devastating blow to the team.

AsAmNews is an all-volunteer effort of dedicated staff and interns. You can show your support by liking our Facebook page at  www.facebook.com/asamnews, following us on Twitter, sharing our stories, interning or joining our staff.