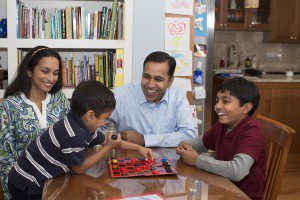 A report by the Pew Research Center has found Congress is more Christian than the general public, despite a slight rise in Hindus, Buddists and Muslims.
Hindu representation tripled in the 115th Congress as two new Hindus recently joined the House of Representatives, Raja Krishnamoorthi from Illinois and Rohit 'Ro' Khanna from California. In the 114th Congress, Tulsi Gabbard was the only and first Hindu to be elected.
Colleen Hanabusa, newly elected Democratic Representative from Hawaii, brought the number of Buddhists in Congress from two to three. Representatives Keith Ellison from Minnesota and Andre Carson from Indiana remain the only two Muslims in Congress.
All current Hindu, Buddhist and Muslim members are Democrats. 90 percent of Republican congress members are Christians, compared to 80 percent among Democrats. The 115th Congress has 6 less Christians compared to the 114th, a marginal decline from 91.8 to 90.7 percent, according to the Pew report.  71 percent of all U.S. adults describe themselves as Christian.
AsAmNews has Asian America in its heart.  We're an all-volunteer effort of dedicated staff and interns. You can show your support by liking our Facebook page at  www.facebook.com/asamnews, following us on Twitter, sharing our stories, interning or joining our staff.