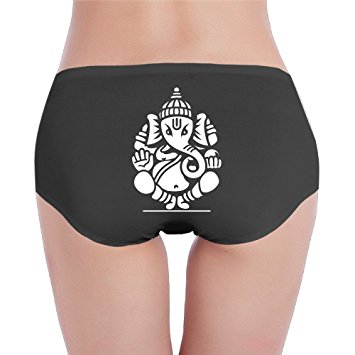 Imagine the uproar that would erupt if Walmart sold underwear with the image of Jesus Christ on them.
That's what happened when word leaked out that Amazon Canada was selling underwear with the Hindu deity Lord Ganesha on the hip.
The next day the online retailer removed "Women's Ganesh Ganesa Ganapati 4 White Hipsters" from sale.
It had been described as "Sexy Fashion Hipsters."
"Lord Ganesh is highly revered in Hinduism and is meant to be worshipped in temples or home shrines and not to wear on your hips," said Rajan Zed, the President of Universal Society of Hinduism. "Inappropriate usage of Hindu deities or concepts for commercial or other agenda is not okay as it hurt the faithful."
Zed continues to push for an apology from Amazon Canada and its president, Jeffrey Bezos.
"Hindus are for free artistic expression and speech as much as anybody else if not more. But faith is something sacred and attempts at trivializing it hurt the followers," Zed adds.
AsAmNews has Asian America in its heart.  We're an all-volunteer effort of dedicated staff and interns. You can show your support by liking our Facebook page at  www.facebook.com/asamnews, following us on Twitter, sharing our stories, interning or joining our staff.