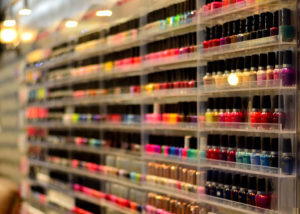 Vietnamese Americans are well known in the nail salon industry. For those who question sanitary standards at these salons, the state cosmetology board inspectors is the government entity responsible for oversight of such criteria.

But a group of Vietnamese nail salon owners in Baton Rouge have argued the board inspectors might be overzealous in their examinations—picky to the point of discrimination.

During the week of March 13, 2017, a discrimination lawsuit filed by nail salons in Baton Rouge, Prairieville, and Gonzales, Louisiana will be heard against the state of Louisiana.

The salons are being represented Former U.S. Rep. Anh "Joseph" Cao, the first Vietnamese American to have served in Congress. Cao argues Vietnamese owned nail salons are more often and more onerously examined. "The last time I was under such a regime it was called communism, and I escaped that," said Cao to The Advocate.

Per court documents from 2011, only 9% of salons in Louisiana were Vietnamese-owned, yet these salons represented 80% of the total fines incurred. In 2013, the percentage escalated to 91%.

The lawsuit also alleges workers at the nail salons are unjustifiably detained during these inspections.

Chief U.S. District Judge Brian Jackson who has called the situation, "very troubling" will be examining the case.

AsAmNews is an all-volunteer effort of dedicated staff and interns. You can show your support by liking our Facebook page at  www.facebook.com/asamnews, following us on Twitter, sharing our stories, interning or joining our staff.