By Ed Diokno
You know those iconic Vanity Fair covers this time of year? Academy Awards time? The Hollywood covers usually feature a bunch of movie stars in full makeup, hair perfectly coiffed and dressed to the nines. They look fabulous and other worldly.
The covers are folded over so that the beautiful people can be extended over two or three standard magazine pages.
The Vanity Fair covers also set standards of beauty that are impossible to attain for the average Joe and Jane. And if you're of Asian descent, the covers just remind you how Hollywood still doesn't consider Asians Americans for leading roles.
Last year, in the second year of the #OscarsSoWhite controversy, the cover featured the women who are considered at the top of their game in the acting world. In the sensitive times we live in, the magazine editors thought it important to show diversity.  The pull-out cover featured Viola Davis, Lupita Nyong'o and Gugu Mbatha-Raw. The inclusion of three Black actresses is a welcome nod to diversity and a far better cover than in 2010 when the contentious cover featured all young, White ingenues. It should be noted that the last time Vanity Fair had a Black woman on its cover it was 1999.
Perhaps we should thank Vanity Fair for realizing it is 2017 and acknowledging the demographic changes occurring in the country. But it took 18 years for Black women to return to the Vanity Fair cover.
And where were the Latinas? And, where, oh, where were the Asians?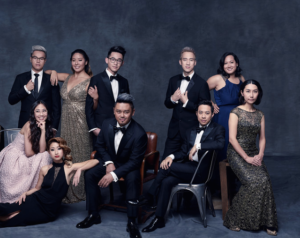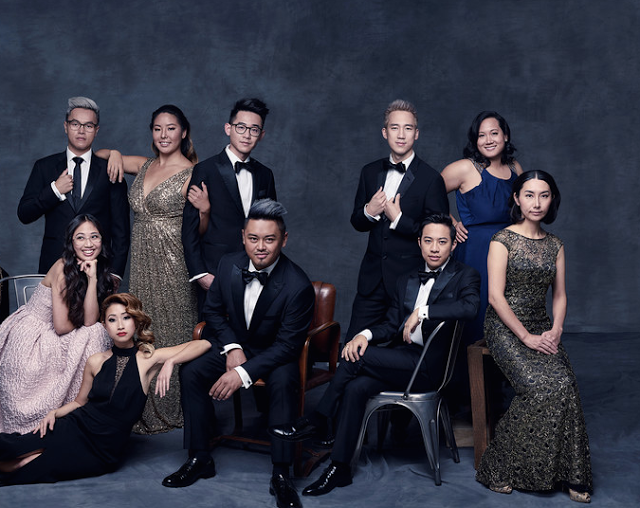 Our Buzzfeed friends recently did a John Cho (remember last year when #StarringJohnCho went viral featured the actor in various movie posters of hit movies demonstrating that an Asian could easily have played all those roles).
The irreverent band of 22 Asian American video producers at Buzzfeed put aside their  usual street attire of hoodies and skinny jeans and dressed themselves up, got made up, and their hair styled to create their own version of the Vanity Fair photo shoot as a visual commentary of that mainstream magazine's lack understanding what constitutes  real diversity.
They looked absolutely fabulous!
Why does this matter? If beauty is in the mind of the beholder, the minds of readers are being subtly brainwashed when they see an influential magazine cover of mostly White good-looking people (with a token sprinkling of beautiful Black people). In defining who is beautiful, Vanity Fair editors need to get out of their limos open up their eyes when they walk through New York City's streets.  In one of the world's most inclusive cities, they will see beauty in all hues and races.
Ed Diokno writes a blog :Views From The Edge: news and analysis from an Asian American perspective.