By Cathy Sun
AsAmNews Intern
An Asian American mother in Maryland has turned funny stories about her family into a comic book that debuted as the number 1 new release in the comic strip section of Amazon. Cindy Goh's book, Samuelism: C Starts with Cookie  is mostly based upon the unfiltered and ridiculous thoughts of her four kids.
Five years ago, Goh began recording the quirky and hilarious things her kids would say. "I got started by posting a lot of the things my kids would say on my Facebook, then I would get comments from my friends that these things should be in a book because they're hilarious," Goh said. "For a long time I just kept them in a personal blog, because I wanted to show my children what they were like as kids in the future."
Two years later, Goh, a Chinese American graphic artist, decided to start drawing these stories about her Korean Chinese children. "I was an art major in college, and I thought it'd be a good idea to turn these conversations into a web comic," she said. While she documented the words and experiences of her children in comic strips, her husband Raymond Goh, a web developer, posted them online on a self-made website, Samuelism.com.  The website was named after Goh's second son, nine-year-old Samuel, because his big personality consistently gave her the most material to work with.
After years of building up the web comic collection and gaining a fan base of 1,500 likes on Facebook, the website became a full-color book and Amazon hit.
"[The sales have] exceeded expectations," Goh said. "I had low expectations, I thought I was only going to sell ten books. What I've realized is that book writing isn't a sport, it's a marathon."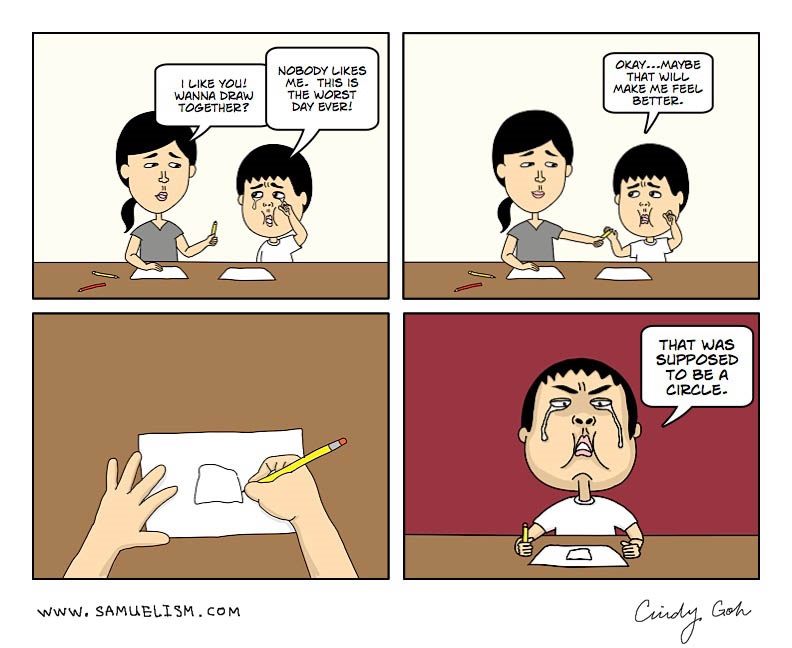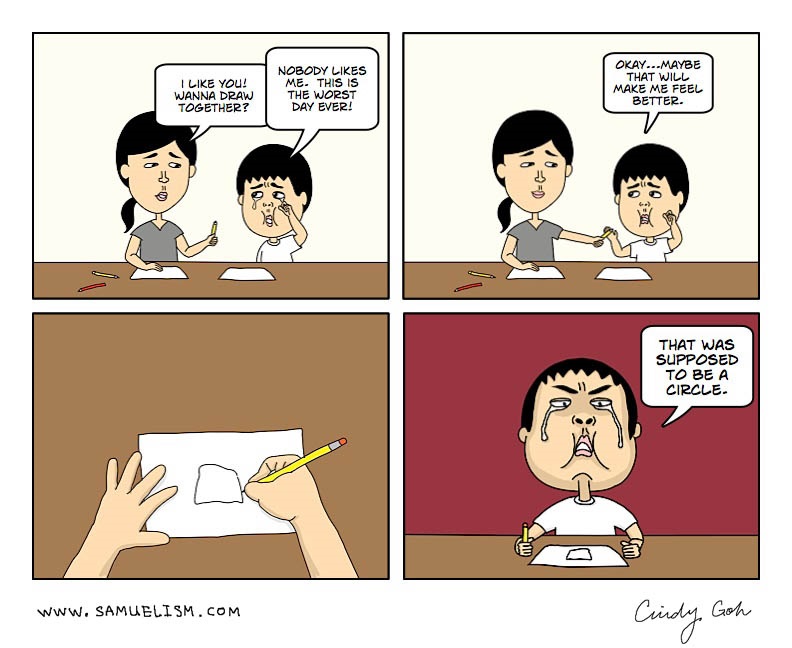 Goh has plans to keep documenting the lives of her children, but she is unsure about how that will shape the characters in her book. "The one thing I constantly think about is [whether or not] the characters grow with my kids. I love that this book is so real, so raw, that it represents real family life, and if I keep [the characters] as kids I lose that authenticity."
Her four kids and husband watch her as she works, and find laughter in many of the comic strips. "All of them have sat and read it together," she added. "It's something that is for our family, but the fact that we can put it all in one book and share it with other people, makes it that much more special."
Goh thinks the greatest value in her book is the perspective on parenting it provides. "It's a reminder parenting isn't always easy, but humor is a great tool that parents can use," she said. "Laughter is the best response in some cases."
AsAmNews is an all-volunteer effort of dedicated staff and interns. You can show your support by liking our Facebook page at  www.facebook.com/asamnews, following us on Twitter, sharing our stories, interning or joining our staff.