Two federal judges have hit President Donald Trump with a powerful one two punch by issuing nationwide orders freezing his executive order on travel from six mostly Muslim countries.

Overnight Judge Theodore Chuang of Maryland became the second judge to freeze the ban, following Judge Derrick K. Watson of Hawaii late Wednesday afternoon.

Chuang called the executive order, which the president revised after a judge in Washington halted his first ban, "the effectuation of the proposed Muslim ban."

Watson said the new order was "issued with a purpose to disfavor a particular religion, in spite of its stated, religiously neutral purpose."

President Trump who is now stumping for his troubled push to repeal and replace Obamacare, reacted with anger to the latest federal rulings.



Many civil rights groups have dubbed President Trump's latest executive order Muslim ban 2.0.

"We applaud the court for recognizing the blatant discriminatory intent behind the executive order," said Elica Vafaie, of Asian Americans Advancing Justice – Asian Law Caucus. "If this is implemented, it will have devastating consequences for our communities."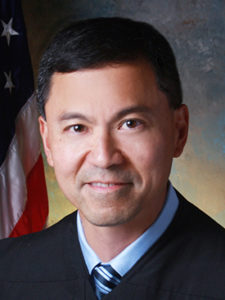 AAJC is urging anyone who is a victim of a hate crime to report it to them on their special website documenting such incidents.

"Today's ruling underscores that no one, not even a President, can green light discrimination and racism," stated Suman Raghunathan, Executive Director of South Asian Americans Leading Together. "Despite the administration's legal gymnastics, the Muslim Ban 2.0 remains a stimulus package for hate that has already fanned the flames of fear, violence, and tragedy in our communities. We call upon the President to rescind this executive order in full and begin the work of healing our divided and wounded country."

AsAmNews has Asian America in its heart.  We're an all-volunteer effort of dedicated staff and interns. You can show your support by liking our Facebook page at  www.facebook.com/asamnews, following us on Twitter, sharing our stories, interning or joining our staff.