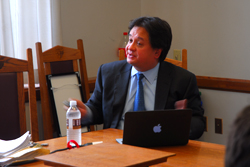 It seems George Conway is determined to get a job with the Trump administration
Politico reports the husband of White House adviser Kellyanne Conway is the top contender for a job as head of the Justice Department's civil division.
If hired, he would lead the defense of the president's stalled executive order banning travel from six predominantly Muslim countries.
The Filipino American had been considered for solicitor general, but that job went to Noel Francisco.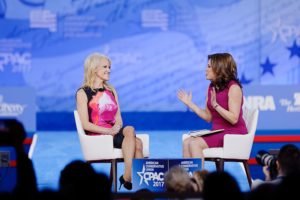 Conway once served on the legal team representing some of the women who had accused Bill Clinton of sexual harassment. The Yale Law School graduate currently is a partner with the firm Wachtell, Lipton, Rosen & Katz.
Neither the White House or the Conways would confirm or comment on the report.
If true, Kellyanne and George Conway could become the second most powerful couple in the White House, next to the President and First Lady.
AsAmNews is an all-volunteer effort of dedicated staff and interns. You can show your support by liking our Facebook page at  www.facebook.com/asamnews, following us on Twitter, sharing our stories, interning or joining our staff.