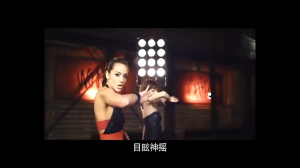 Some of the highest profile Asian Americans on television will be coming out for 51st Anniversary Visionary Awards in Los Angeles this coming Monday.
The night benefiting the East West Players, the nation's longest running theater of color, will honor Chloe Bennet of Marvel's Agents of S.H.I.E.L.D., Randall Park of Fresh off the Boat and Ken Jeong of Dr. Ken.
The gala fundraiser will take place Monday at the Hilton Universal City.
Also scheduled to make an appearance are Vincent Rodriguez III of Crazy Ex-Girlfriend; Amy Hill of All American Girl & 50 First Dates; and Parvesh Cheena of Outsourced.
Bennet is fluent in Mandarin. Her father is Chinese and she spent time there developing her music career before returning to the United States. Her mother is White and she has six siblings.
Park plays Louis Huang in Fresh Off the Boat. He played the role of Danny Chung in HBO's VEEP and has appeared in numerous movies. He is a graduate of UCLA where he founded an Asian American theater group.
Jeong plays a role based on his own life in Dr. Ken. He also was Senor Chang in Community and is perhaps best known as Chow in the movie serial, The Hangover.
For ticket information, visit www.eastwestplayers.org.