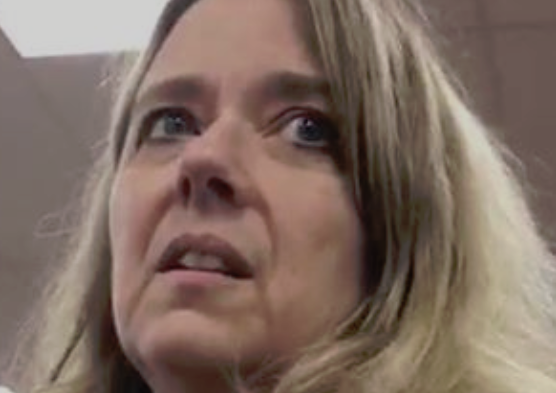 By Louis Chan
AsAmNews National Correspondent
Comedian Jeremy McLellan has posted a video on his Facebook page that is anything but funny. It was one of two videos that have surfaced from two different parts of the country showing harassment of Muslims. The other incident took place in Washington state. More on that later.
The video on McLellan's Facebook page has been viewed almost 4 million times.
"A friend of mine (who wishes to remain anonymous) just sent this to me," wrote McLellan on his post. "I've confirmed that it's real. This happened today at the Trader Joe's in Reston, VA. This woman was in a hurry so my friend (who is a Muslim woman) offered to let her go in front of her in line. That's when she started talking bad about a different Muslim woman in the store (who was wearing niqab) and asking my friend why she didn't cover as well. My friend replied it was a choice and the woman didn't believe her and started talking about FGM and telling her "I wish they didn't let you in the country." That's when my friend started filming."
You can click on the image below to view the video.


"I wish they didn't let you in this country," the women said.
"Excuse me, I was born here," McLellan's friend replied.
"Or you were? Obama's not in office anymore. You don't have a Muslim there anymore."
"You're a little crazy. You need to get some help."
"I'm fine."
"You don't start a conversation like that unless you're not normal."
"I'm very normal."
"Yeah, I can tell."
In Kent, Washington, a credit union is being accused of singling out a Muslim woman for selective enforcement while letting others get by without even a warning.
KOMO reports a sign at Sound Credit Union warns patrons not to wear a hats, hoods and sunglasses.
A Muslim woman was asked to take off the hood from her sweater. Jamela Mohamed left and went back to the car to get her scarf or hijab.
When she returned, she noticed two men wearing baseball caps being helped without any issues.
"Why am I witnessing a man being serviced with a hat on, and I'm being told to take off my hood?" asked Mohamed.
She said a branch manager approached her and threatened to call 911.
Sound Credit Union later apologized on its Facebook page.
"It is clear our training needs to include more empathy and sensitivity to all cultures, because as a credit union, we believe in equal treatment of all people."
You can see video of the incident below.