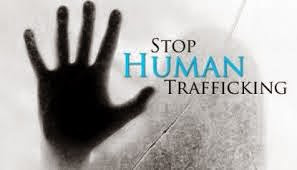 Thai authorities are pledging their cooperation to stop the human trafficking of Thai women to the United States, reports The Nation.
The pledge comes after the arrests of 21 suspects in a human trafficking ring accused of sending hundreds of Thai women to the United States to work as prostitutes.
According to CNN, the women were often required to pay debts as high as $60,000 for their passage to the United States before they would be freed from modern day servitude.
Pol Colonel Krissana Pattanacharern, the deputy spokesman for Royal Thai Police, has sent out orders to step up surveillance of domestic prostitution networks to stop the pipeline at the source. However, he also says he has yet to be contacted by the United States for help.
The arrests were announced in Minnesota on Thursday. The defendants are both Thai nationals and US citizens. They were arrested at various locations in Los Angeles, San Diego, Dallas, Austin, Houston, and Chicago.
"The complexities of this organization represent the lengths to which criminals will go to profit off of human beings. This is an important reminder that sex trafficking and the associated buying, are not victimless crimes — this organization preyed and profited on vulnerable women," said Cook County Sheriff Thomas Dart.
Authorities believe the network has been in operation since 2009.
AsAmNews has Asian America in its heart.  We're an all-volunteer effort of dedicated staff and interns. You can show your support by liking our Facebook page at  www.facebook.com/asamnews, following us on Twitter, sharing our stories, interning or joining our staff.