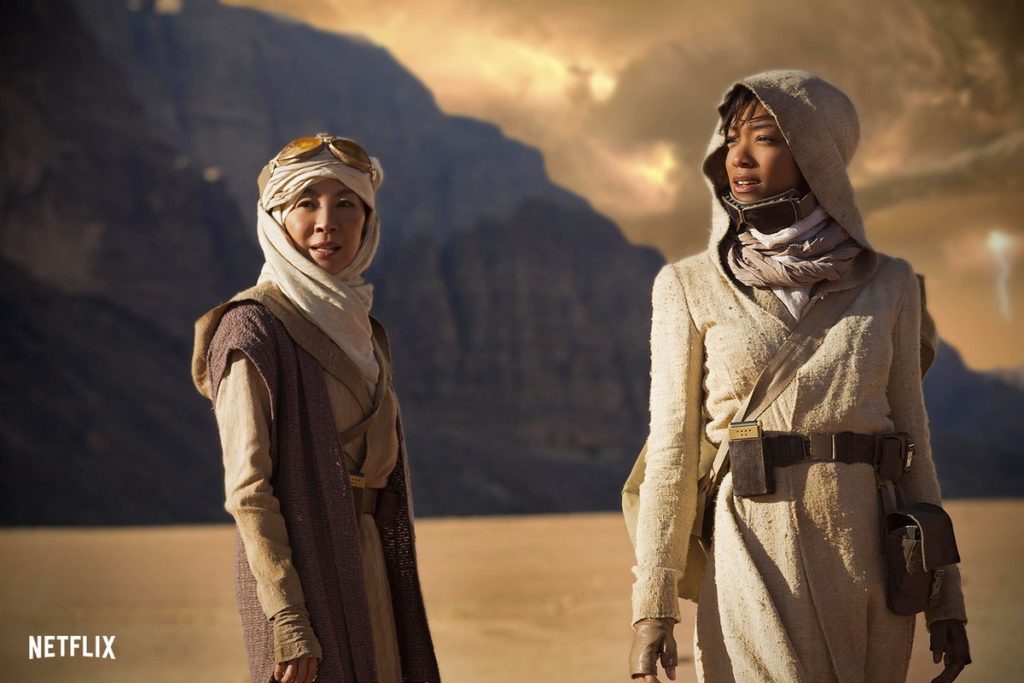 Gene Roddenberry would be proud.

Star Trek has always been ahead of its time, featuring a diverse cast long before diversity was in vogue.

Prepare for what is to come. #StarTrekDiscovery pic.twitter.com/vr2qzjKivo

— Star Trek: Discovery (@StarTrekNetflix) May 18, 2017


Our friends at YOMYOMF compiled some of that backlash.

"Enough with your racial and gender quotas Hollywood, tweeted one.

"Sad reboot. Forced casting of minorities," tweeted another.

George Takei broke barriers by portraying Sulu in the original Star Trek series.

When "fans" began calling out the casting of Michelle Yeoh as Starfleet Captain Georgiou and Sonequa Martin-Green as Commander Michael Burnham, Takei didn't hesitate to speak out.

In an appearance on MSNBC, he compared the critics to "alien life forms that we call trolls," reported the Washington Post.

"These trolls carry on without knowing what they're talking about and knowing even less about the history of what they're talking about. And some of these trolls go on to be Presidents of nations."

"They have never seen what they're talking about. And they don't know the history of Star Trek, that Gene Roddenberry created this with the idea of finding strength in our diversity, and also the delight of life in diversity," Takei is quoted as saying by LGTBQ Nation.
AsAmNews has Asian America in its heart.  We're an all-volunteer effort of dedicated staff and interns. You can show your support by liking our Facebook page at  www.facebook.com/asamnews, following us on Twitter, sharing our stories, interning or joining our staff.