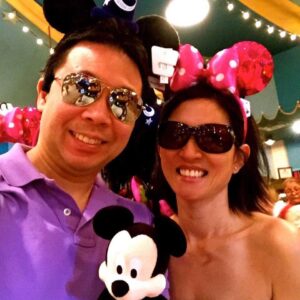 By Sam Louie
Psychology Today
For Asian American men, dating in the U.S. is difficult enough because of cultural and stereotypical challenges. And now with the proliferation of online dating apps and websites, it can be even more daunting. Statistically, Asian men rank lowest compared to other men when it comes to receiving matches and messages from women on dating sites.
While there are different theories for the reasoning, the clients I work with all agree with the premise of not being able to fit the hyper-masculine culture perpetuated by Western society.
Sure some may work out, hit the weights and look strong but they lament that women do judge a book by its cover. In essence, they find this world of online dating extremely limiting because of the limits placed on them by America's standard of beauty. Women who have no Asian male friends or interactions are limited to societal and media portrayal of Asian men which isn't flattering. Remember, it was just January of this year when comedian Steve Harvey joked about how no one would want to date Asian men.
Unfortunately, this kind of gender racism will continue unless we see Asian men in leading romantic roles. The most prominent one I can recall was Jet Li's character in the 2000 movie, Romeo Must Die where he was initially to kiss the late Aaliyah but the ending was re-scripted to a hug when producers feared mainstream American audiences would find the kiss too uncomfortable.
On the flip side of this equation are Asian women who rank highest in terms of desirability. Once again, age-old stereotypes of Asian women as being submissive, docile, and sexually exotic play a role. But it's also true that Asian women have long been cast alongside white men in movies, television, and even the nightly news. Just ask yourself, when was the last time you saw an Asian American male anchor with a white female co-anchor?
Blogger, fashion photographer, and social critic Eliza Romero goes even further by calling out Asian women on this popular subtopic of the White Male/Asian Female (WM/AF) dynamic in her recent blog, "Every time an Asian woman complains that only white guys want to date her and that white guys fetishize Asian women, it usually turns out that she herself has only dated white guys."
To further complicate the problem, as online dating becomes more the norm than the exception, the image of the Asian man as emasculated, lacking confidence, nerdy, and asexual will be heightened. Unless, women can actually sit down and have real interactions with Asian men, America will continue to perpetuate these same, sad caricatures of the Asian man.
Sam Louie is a psychotherapist in private practice specializing in addictions, Asian American issues and Christian counseling. Prior to therapy, he worked more than a dozen years as an Emmy Award-winning television news reporter where he researched and reported on a number of stories related to addictions, culture and psychotherapy. You can reach him at www.samlouiespeaks.com.
AsAmNews is an all-volunteer effort of dedicated staff and interns. You can show your support by liking our Facebook page at  www.facebook.com/asamnews, following us on Twitter, sharing our stories, interning or joining our staff.