The number of students enrolled in Chinese language programs in grades k-12 has doubled in six years from 2009 to 2015, reports New China, a service of the Xinhua News Agency.
A survey from the National K-12 Foreign Language Enrollment Survey found Chinese is the fourth most taught foreign language in the United States, behind Spanish, French and German.
"We found the number of young Americans studying Mandarin for the most part had doubled" from 2009 to 2015 when the survey was conducted," said Dr. Dan Davidson, President of American Councils for International Education.
7. 36 million students are enrolled in Spanish, 1. 29 million in French and nearly 331,000 in German language courses. Chinese follows with 227,000 students enrolled.
A deeper dive into the survey by AsAmNews finds Chinese taught in 1144 schools and school districts.
22% offer advanced placement courses in Chinese. Nine percent of schools in California offer Chinese and 15% of the state's students are enrolled.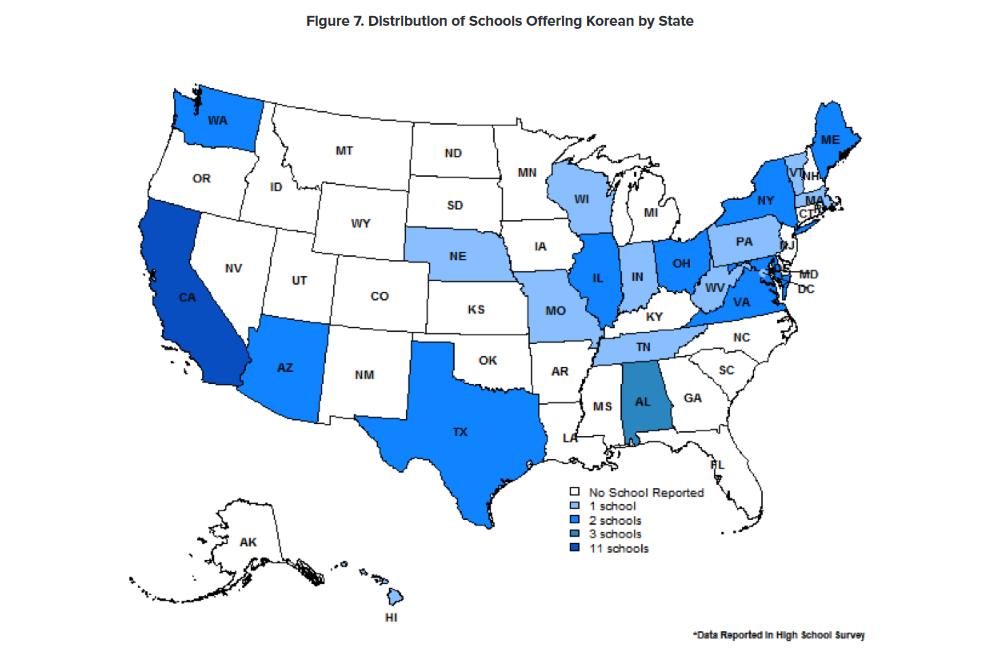 43 schools in 22 states offer Korean. The classes have a total enrollment of 936 students. 11 schools or 25 percent are in California. Two-thirds of the schools offer four levels of Korean.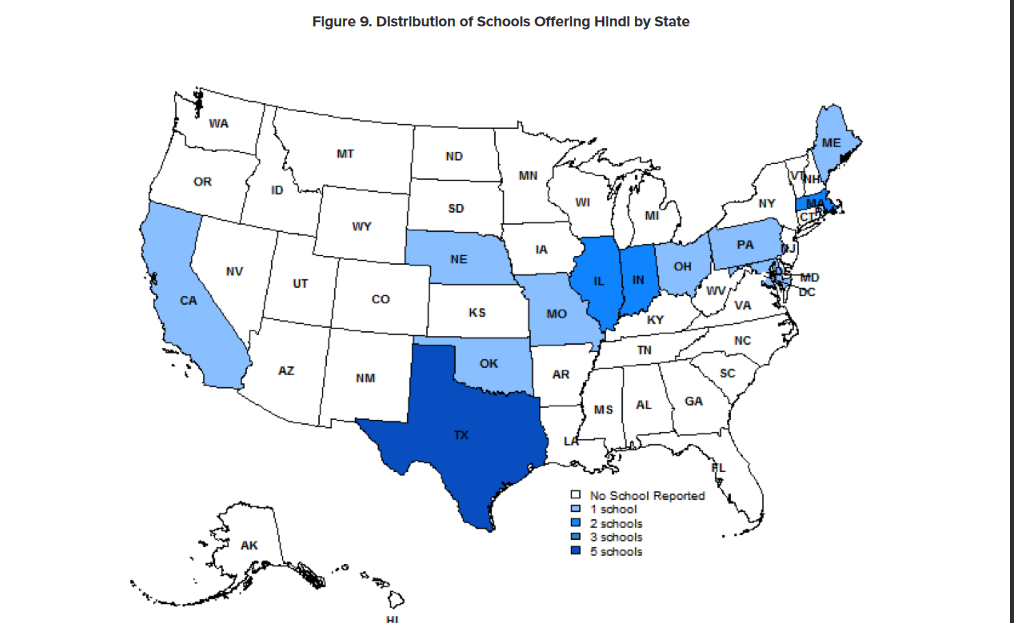 19 schools offer Hindi. Most of those are located in Texas, Massachusetts, Illinois and California. There is a total enrollment of 219 students.
AsAmNews has Asian America in its heart.  We're an all-volunteer effort of dedicated staff and interns. You can show your support by liking our Facebook page at  www.facebook.com/asamnews, following us on Twitter, sharing our stories, interning or joining our staff.