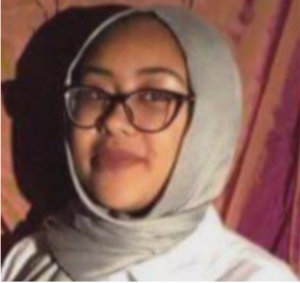 A Virginia teen who had been observing Ramadan at a local mosque is believed to have been murdered, reports the Washington Post.
The remains of a body were found in a pond in Fairfax, and authorities believe it is the body of 17-year-old Nabra Hassanen of Reston.
She was in a group of five teens who were confronted by a motorist. The four other teens managed to escape back to their mosque, but Hassanen was left behind.
Police conducted an hours-long search for her before discovering the body.
22-year-old Darwin Martinez Torres has been charged with murder in connection with the case.
WJLA reports a spokesperson for the family confirms the body is that of the girl.
The group of five had gone to a local eatery before beginning their fast when they were confronted. Police say they are not investigating this as a hate crime, but will not say why. Hassanen's mother says she believes her daughter was targeted because she was dressed in traditional Muslim clothing.

AsAmNews has Asian America in its heart.  We're an all-volunteer effort of dedicated staff and interns. You can show your support by liking our Facebook page at  www.facebook.com/asamnews, following us on Twitter, sharing our stories, interning or joining our staff.