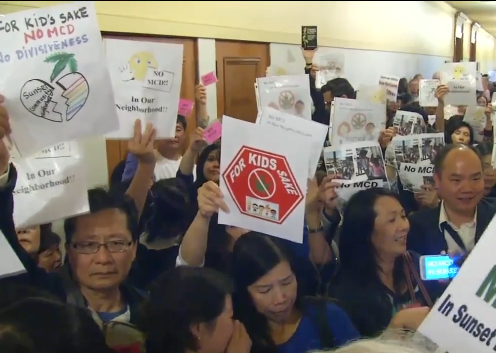 The Planning Commission, amidst a noisy protest, has approved a controversial marijuana dispensary in a predominantly Chinese neighborhood in San Francisco, reports ABC7

Former Oakland mayor Jean Quan and her physician husband want to open Apothecarium near a Lutheran Church and preschool.

The decision can be appealed to the San Francisco Board of Supervisors.

"There are some folks who think, 'Oh, how come it's just the Chinese people who don't support it, or what not,' but it's not that," said Supervisor Katy Tang who represents the Sunset. "There's a lot of different factors that people think about, traffic and so forth, impact to the neighborhood, and they come from all different communities."

Bill was among the 100 at the meeting who opposed the plan.

"The crime is going up, traffic accidents are going up. Kids' morality is going down," said Bill to ABC7.

"This has been an education in Bay Area politics," Quan told the planning commission, according to the East Bay Times. "A lot of people were told things that were absolute lies. They were told it was illegal, it was poisonous, that we were going to give it out" like candy to children.

AsAmNews has Asian America in its heart.  We're an all-volunteer effort of dedicated staff and interns. You can show your support by liking our Facebook page at  www.facebook.com/asamnews, following us on Twitter, sharing our stories, interning or joining our staff.