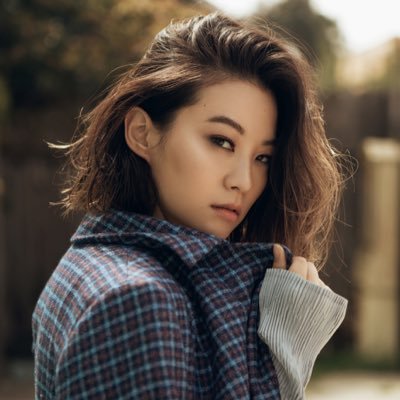 Teen Wolf actress Arden Cho addressed her irritation over constantly being asked "what she is" in a new YouTube video, reports Teen Vogue.

In the video, titled "What Am I?" Cho shared a recent experience with an Uber driver who told her that she was "definitely not Korean," after only just meeting her. This is just one example of the many comments she faces on a regular basis about her ethnicity.

Cho is in fact Korean American and has modeled for Reebok Korea, Clinique Asia, and Nike Japan in addition to American shoots for Apple and Vogue.

Although she has now reached international fame as an actress, model, and singer, Cho faced severe discrimination while growing up in predominantly white neighborhoods in Texas and Minnesota.

"I've grown up with racism my entire life," she said. "I've been bullied, sent to the hospital, beat up, I've been called a Chink and a Gook, every single racial slur an Asian person can be called, I've been called it."

Cho added that no one walks up to White people to ask them, "what kind of White are you?" Her comments are reminiscent of the familiar forever foreigner label that has been forced on Asian Americans.

"I'm so tired of people telling me what I am and what I'm not," she said. "I'm so tired of people saying you have to look a certain way to be American."

According to Variety, Cho will soon star in Honored, a comedy about childhood best friends. With two Asian American leads and a cast and crew that is almost exclusively women, the film is a win for both underrepresented groups in media.




AsAmNews has Asian America in its heart.  We're an all-volunteer effort of dedicated staff and interns. You can show your support by liking our Facebook page at  www.facebook.com/asamnews, following us on Twitter, sharing our stories, interning or joining our staff.