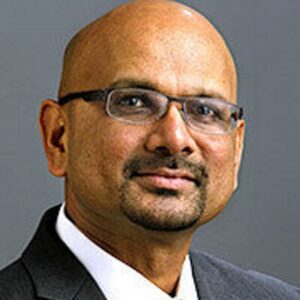 The publisher and editor of the Los Angeles Times has been ousted in a major management shakeup, reports Poynter.
The Business Standard describes Davan Maharaj as the "highest ranking Indian American newspaper journalist.
Maharaj has been editor of the Times since 2011 and became publisher just last year. He was removed along with Managing Editor Marc Duvoisin, Deputy Managing Editor for digital Megan Garvey and Assistant Managing Editor of investigations Matt Doig.
Maharaj rose through the ranks of the Times starting as an intern.
He will be replaced by Jim Kirk, the former top editor at the Chicago Sun-Times.
Maharaj is the second Indian American editor to recently leave the Times. Last year S. Mitra Kalita, Managing Editor for Digital Strategy, left to become Vice President for programming at CNN Digital.
AsAmNews has Asian America in its heart.  We're an all-volunteer effort of dedicated staff and interns. You can show your support by liking our Facebook page at  www.facebook.com/asamnews, following us on Twitter, sharing our stories, interning or joining our staff.