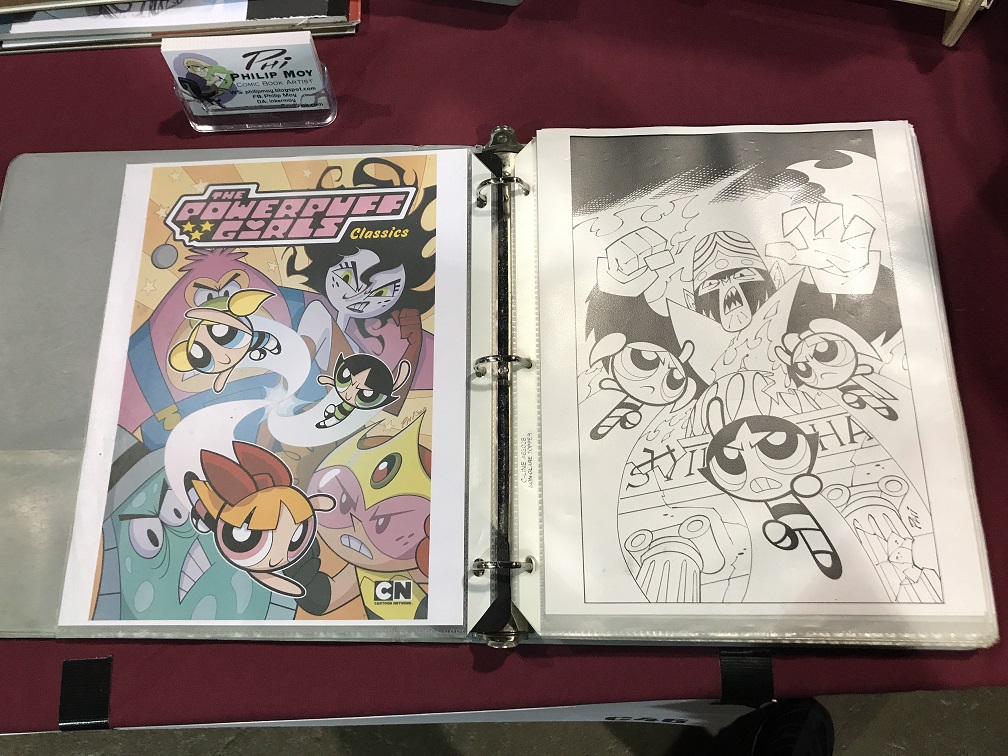 By Sophia Whittemore
AsAmNews Staff Writer
Philip Moy grew up a Chicago local, and he still goes back to Chicago when traveling his Comic Con circuit. Luckily, I got to sit down with the DC, Star Trek, and Marvel comic book artist (specialization inking comics and cover art design). I got the inside scoop on how Phillip Moy's career went, especially with his work on the Powerpuff Girls comics, as I talked to him at Wizard World Comic Con Chicago 2017.
Moy grew up reading comic books he borrowed from his uncle, "reading the covers off them until they fell to bits". He grew up during the Star Wars generation when typewriters and traditional comics were in full swing. He finally found his love for art after taking a class with an inspiring professor at Northern Illinois University.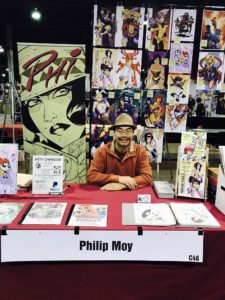 Luckily, he still kept close with family even after he went off to chase his dream. His twin brother, Jeffrey, works in comics and gaming too.
"I grew up in America, so I'm American," he says, "but of course I grew up with my mom from mainland China as a first gen in the restaurant business. Whenever I travel for my work, we're still very close. I visit home when I'm off the Comic Con circuit."
When asked about his claim to fame in his art career, Moy will tell you with a grin "The Powerpuff Girls" of course.  He cited examples of some of the wacky high jinks our female superheroes got into with  super villain "Cat Man Do."
His latest work, he hopes, will involve Star Trek concepts of some variety, though it's still in development.
He had this advice for aspiring comic book artists.
"You can love comics all you want, but illustration is hard work. Comics are meant to be fun, but don't let them trick you. Illustrating is incredibly difficult and requires dedication. It's an art."
See more of Philip Moy's work at:
****
AsAmNews has Asian America in its heart.  We're an all-volunteer effort of dedicated staff and interns. You can show your support by liking our Facebook page at  www.facebook.com/asamnews, following us on Twitter, sharing our stories, interning or joining our staff.