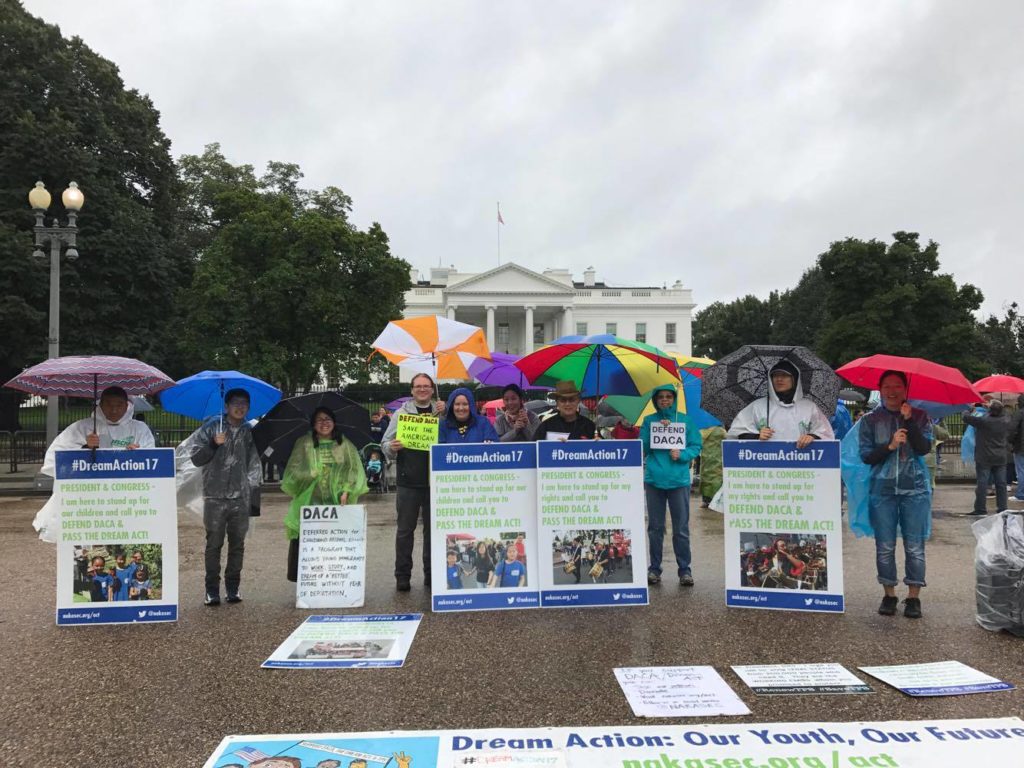 Asian Americans are rallying in an effort to persuade President Trump not to end DACA.
Trump has said a decision on the fate of the Deferred Action for Childhood Arrivals program will come Tuesday.
The National Korean American Service and Educational Consortium (NAKASEC) has been holding an around the clock vigil at the White House since August 15 in hopes of persuading President Trump not to axe the program, reported Rewire
DACA protects undocumented immigrants who were brought to the U.S. by their parents a reprieve from deportation. It must be renewed every two years. President Obama launched the program in 2012, but President Trump stated during the campaign he would eliminate it. He has since backed off from those statements and several Republican leaders including House Majority Leader Paul Ryan (R-Wis) and Sen. Orin Hatch (R-Utah) have urged the President to retain it. According to Think Progress, there are 130,000 Asians in this country who are DACA eligible.
"I'm here because the program can be cancelled," Kim told ThinkProgress. "For some of us, this is a lifeline. I have a job. I'm not going to be able to have a job. I was planning on going to law school, but that may not work out if DACA gets cancelled."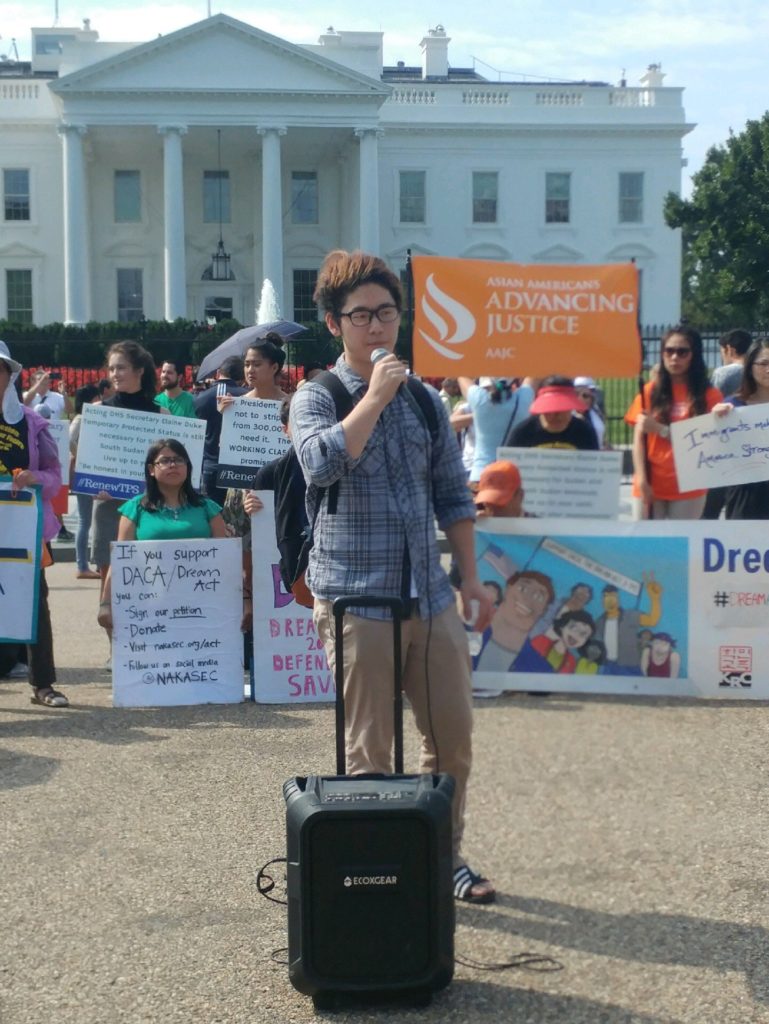 "Several days ago we heard rumors that the president had officially decided to cancel DACA," Sumi Yi said to Think Progress. "We all felt helplessly heartbroken, before realizing they were only rumors."
Congressional Asian Pacific American Caucus president Rep Judy Chu (D-CA) says she has two interns who are DACA recipients. Both have full time jobs and one is about to go to law school.
"Look at how much these young people have contributed to society," Chu said to the Los Angeles Times . "It just would be a tragedy beyond compare if these young people were deported. They are the ones who can be the leaders of tomorrow and can shape America to be a better place."

AsAmNews has Asian America in its heart.  We're an all-volunteer effort of dedicated staff and interns. You can show your support by liking our Facebook page at  www.facebook.com/asamnews, following us on Twitter, sharing our stories, interning or joining our staff.