Two Indian origin actresses are among the best paid actresses in the world.

The world of comedic angst about relationships and insecurities has been very good to Mindy Kaling.

She earned $13 million last year, tying her for third on the Forbes Best Paid TV Actress list with Ellen Pompeo of ABC's Grey's Anatomy.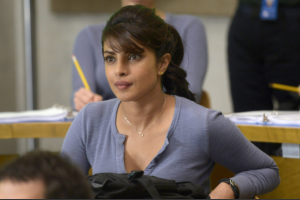 Priyanka Chopra has proven star power in India can translate to big bucks in the U.S. She came in eighth on the list with earnings of $10 million.

None of these dollar totals include any endorsement or book deals these actresses may have. Kaling has authored two best sellers, Is Everyone Hanging Out Without Me? and Why Not Me? .

Why not you, Mindy.

Her show The Mindy Project wraps up its final year on Hulu this season.

In August, she announced she is pregnant, although the father has not yet been revealed. It has been widely reported, but unconfirmed, that she is having a girl.

Chopra has a development deal with ABC and stars in the thriller, Quantico. She also has several movie projects on the horizon both in the US and India. She'll star in A Kid Like Jake with Jim Parsons and Claire Danes and she'll appear in romantic comedy, Isn't It Romantic. She's also working on a biopic about astronaut Kalpana Chawla.

AsAmNews has Asian America in its heart.  We're an all-volunteer effort of dedicated staff and interns. You can show your support by liking our Facebook page at  www.facebook.com/asamnews, following us on Twitter, sharing our stories, interning or joining our staff.