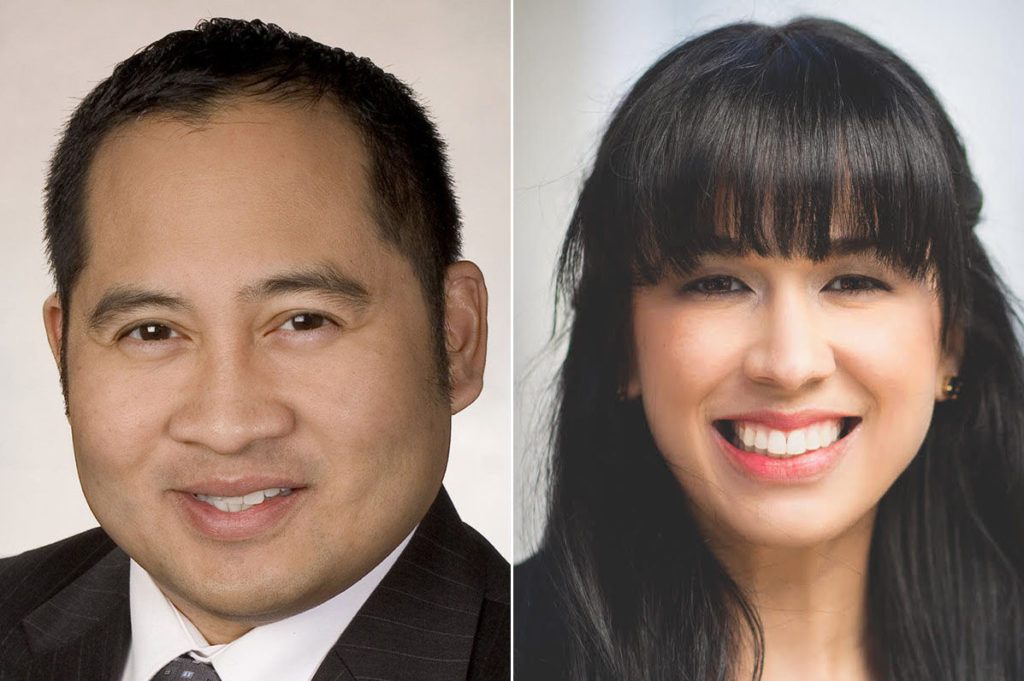 As Asian American rise in political prominence, we will see this more and more. Asian Americans will be competing against Asian Americans for political office. Perhaps what's surprising, it's happening in a state where Asian Americans make up just 6.6 percent of the population.

Kelly Convirs-Fowler, whose grandfather grew up in the Philippines and grandmother labored in the artichoke fields in California, is running against four time incumbent and Filipino American Ronald Villanueva for the Virginia House of Delegates.

Villanueva is Republican and Convirs-Fowler is a Democrat in a race that is one of the most closely watched in the state.

"My family is an important part of my life, and I hope to make them proud by living this part of the American Dream, that any kid can grow up to participate in our legislative process," said Convirs-Fowler to Asian Fortune News.

She supports the continuation of the DACA program

"Propaganda based on hate and fear runs counter to our values as Americans. We are a country built by immigrants and we should support those who look to us as they try to fulfill their American Dream. I believe that those brought here as children should not be classified as illegal immigrants and should have a clear path to citizenship. Children born here are citizens and their parents should have a clear path to citizenship. State and local law enforcement should not do the job of Immigration and Customs Enforcement (ICE). The harassment or bullying of anyone who came to this country, whether legally or illegally, runs counter to American values," she said.

Villanueva describes himself on his own Facebook page as conservative.

"We will reduce regulatory burdens that strangle small business, reform welfare from fraudulent spending so that the most needy Virginians receive the care they need, combat the opioid and heroin addiction, continue to improve in education, and invest in areas that will strengthen communities. We will balance the budget without raising taxes and prioritize spending on core functions including education, public safety, health and human resources, and transportation." he wrote on his campaign website.

Republicans control both the House and Senate in Virginia, but Democrats have targeted this race as one of 17 that are flippable.

AsAmNews has Asian America in its heart.  We're an all-volunteer effort of dedicated staff and interns. You can show your support by liking our Facebook page at  www.facebook.com/asamnews, following us on Twitter, sharing our stories, interning or joining our staff.