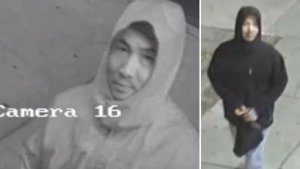 A Chinese American man has been arrested in the vandalism of two New York-area mosques.
Moy Hu faces two counts of criminal mischief charges in the November 11 incident, according to CBS NY.
He is accused of smashing windows at the Beit El-Maqdis Islamic Center.
Earlier that same evening police say he was also involved with an incident in the same area at the United American Muslim Association where it is believe he smashed the doorbell, door knob and mail box.
According to WPIX, police believe he used a hammer in both incidents.

Police have surveillance footage of at least one of the incidents.

AsAmNews has Asian America in its heart.  We're an all-volunteer effort of dedicated staff and interns. You can show your support by liking our Facebook page at  www.facebook.com/asamnews, following us on Twitter, sharing our stories, interning or joining our staff.