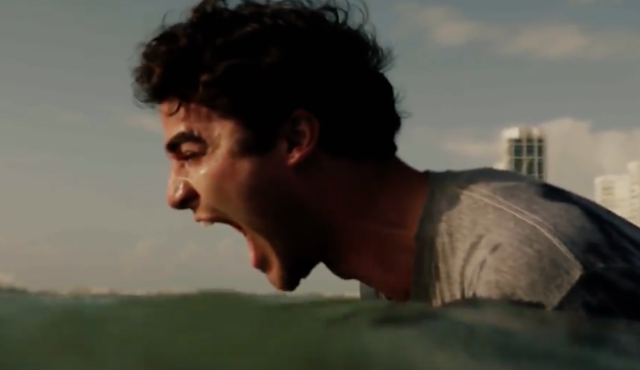 Asian Americans may be on the cusp of a Golden Age with an increased multifaceted presence on U.S. television.
One 10-episode miniseries will air in January and three sitcoms, three dramas and a dramedy starring Asian Americans are in various stages of development.
In the next couple of years, these projects could be joining the six shows that already feature Asian American actors in their leading roles: Master of None, Into the Badlands, Andi Mack, Quantico and Fresh Off the Boat. The success of these five shows has been proof enough for studio honchos to see that diverse casts can "cross over," so to speak, to attract audiences of all races. It is also recognition that audiences themselves, are growing more diverse and demanding to see shows that reflect their experiences.
The shows in development, might, or might not, get the OK from the studios for a full season. Some may fall to the wayside for any number of reasons, but some will most certainly make it all the way to our living rooms. One thing all the new shows show is that the immigrant story is an American story.
Versace: American Crime Story
Kicking off the new year is the acclaimed American Crime Story's 2018 production of Versace, a 10-episode mini-series starring Darren Criss as Albert Cunanan, the Filipino American who killed fashion designer Versace. Based on the true story, Filipinos will face a dilemma. All at the same time, Filipinos will celebrate that a Filipino American has an important pivotal role in a major television production; and at the same time, wince at the depiction of Cunanan, a deranged murderer, who might cast an unsavory light on Filipino Americans. I can hear my late parents tsk, tsk, "But, Eddie, not all Filipinos are like that."
Criss, best known up to now for his singing in TV's Glee and lately in the stage musical, Hedwig and the Angry Inch, can see a whole lot of new doors open for him if the role of the jealous, hedonistic megamaniac turns out to be the breakout role as it is projected to be.
Watch this Versace trailer:
Warrior
Shooting is underway for Warrior, a 10-episode series ordered by Cinemax. The Bruce Lee inspired action drama will be executive produced by Justin Lin, Danielle Woodrow and Jonathan Tropper and Perfect Storm Entertainment, according to Deadline. Warrior is expected to fill a marquee spot in Cinemax new expanded line up of original primetime programming.
"We are brimming with excitement for this unique martial arts series combining Bruce Lee's inspired conception with the immense storytelling talents of Jonathan Tropper and Justin Lin," said Kary Antholis of Cinemax to Deadline.
Tong Wars
Casting is underway for Netflix's Tong Wars, a 10-part saga set in San Francisco, 1905 to 1971 covering the history, influence and impact of the tongs, Chinese organizations that provided financial, political, legal assistance and protection for Chinese immigrants in the U.S. The almost all-Asian and bilingual cast will be directed by famed Chinese director Wong Kar-Wai. Because of its late start, it is unlikely it will debut in 2018.
Big Men
The premise for Big Men should draw an instant audience from Asian Americans, especially Filipino Americans, who are basketball fanatics. Written and executive produced by Brosh McKenna and Filipino American writer Rene Gube, Big Men centers on an Asian American rookie pro basketball player who dreams of a baller lifestyle but standing in his way are his 13-year-old twin sisters whom he co-parents with his overbearing immigrant father.
Model Minorities
Deadline reported earlier this month that Fox ordered a series pilot for Model Minorities. Sanjay Shah, Fresh Off the Boat executive producer and writer, said the series will explore the culture clash between first- and second-generation immigrants in a new series with 20th Century Fox.
Deadline says the show "follows a highly educated but struggling Indian American who moves in with his uneducated, but rich, immigrant cousin." No details are available on the show's cast.
Make Divya Great Again
The CW gave the greenlight to Blackish writer Devanshi Patel's dramedy Make Divya Great Again. In it, an Indian American woman named Divya makes up the perfect desi, albeit fictional, boyfriend to avoid an arranged marriage. Things go wrong when her ex-fiance dies in a darkly comical fashion and she becomes a suspect.
The dramedy's storyline sounds dark, witty, and full of colorful drama all at once. For instance, by inventing an Indian boyfriend, she is able to get out of her arranged marriage. And as if that's that enough drama to deal with, she is challenged with having to clear her name as a suspect in the accidental death of her ex-fiance.
Unnamed?
One of the most intriguing projects under development is one that is not even written yet and doesn't have a title. NBC has tabbed Sleepy Hollow co-showrunner Albert Kim for a script for an unnamed drama that sounds like it would be the Asian equivalent to Empire. Instead of recording business, the Korean American family at the center of the plot would be in the business of electronics.
According to The Hollywood Reporter, the NBC project revolves around a family-owned Korean electronics corporation that is rocked when its CEO dies on the eve of launching their American subsidiary, with his will revealing the existence of a previously unknown heir.
Kim based the original concept on Korean 
chaebols, 
multinational business conglomerates like Samsung that are run by single ruling families that often go through succession drama. It is described as a multicultural soap, the story of a modern-day Anastasia — an ordinary woman who grew up halfway across the world in the U.S., unaware of her elite status as corporate royalty. "Poised to inherit fame, wealth and influence beyond her dreams, her emergence ignites a Shakespearean battle for power amongst her newfound siblings in the Los Angeles-based drama."
It is being produced by Lin Pictures, headed by Dan Lin, a Taiwanese-born American film producer. Lin Pictures has its hands on other projects that have Asian American angles, including The Lego Movie, The Lego Batman Movie, The Lego Ninjago Movie, Sherlock Holmes, Death Note and more.
Daniel Dae Kim has bemoaned the lack of parts for Asian American actors. He has kept himself busy since leaving Hawaii Five-0. He's one of the few actors to move behind the camera to try and do something about it. After the success of The Good Doctor, adapted from the Korean series of the same name, Kim, as a producer, hopes to hit the jackpot again with Re Jane, and Exhibit A, both adapted from Korean dramas.
Kim received criticism from some circles for not casting an Asian American as the lead in  The Good Doctor. If his two new projects find their way on air, he'll avoid that criticism as he plans to have Asian Americans in the main protagonists.
Re Jane
Re Jane is a comedy adaptation of the Patricia Park novel of the same name, has landed at TV Land.
Set in the geographically close but highly disparate worlds of Flushing, Queens and Brooklyn, the single-camera comedy centers on Jane Re, a honhyol (mixed race) Korean American woman who feels like an outsider in every sense: She didn't attend an Ivy League school, she's been fired from her first Wall Street job and at 5-foot-7 she towers over the other Korean American women around her.
Feeling trapped by Korean principles including nunchi (a combination of good manners, hierarchy and obligation) that have defined her life so far, Jane finds an opportunity to jump into a different life when she becomes an au pair to the adopted Chinese daughter of Beth and Ed, a couple of Brooklyn intellectuals.
Exhibit A
Exhibit A is a legal drama based on the South Korean series My Lawyer, Mr. Jo, in the works at CBS.
Written by Hawley, Exhibit A is based on the South Korean series My Lawyer, Mr. Jo. It centers on a disgraced Korean American prosecutor who finds redemption as a defense lawyer when he pairs with a young idealistic attorney and the two fight for the underdogs of Los Angeles.
AsAmNews has Asian America in its heart.  We're an all-volunteer effort of dedicated staff and interns. You can show your support by liking our Facebook page at  www.facebook.com/asamnews, following us on Twitter, sharing our stories, interning or joining our staff.