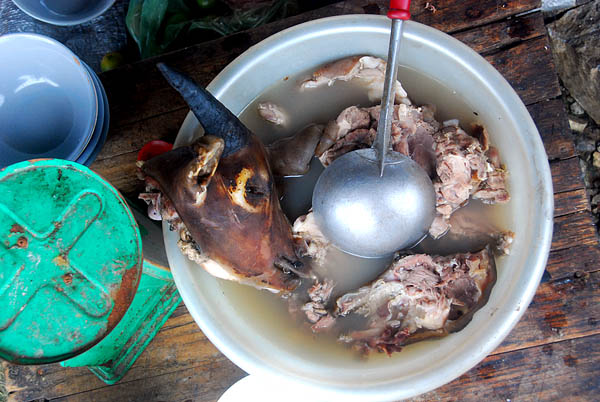 33-year-old Yia Vang has taken it upon himself to spread Hmong culture through its traditional cuisine. He started a Hmong pop-up restaurant, Union Kitchen, in Minnesota with the assistance of his cousin.
Vang explains that food is the perfect storytelling medium to help others understand his culture because Hmong "history is intrinsically woven into the food [they] eat. Every dish has a narrative, and if you follow that narrative closely enough, you understand the people."
Although his family is originally from Laos, PRI reports that Vang was born in a refugee camp in Thailand because of post-war conflict and persecution of the Hmong people.
Once Vang moved to the United States, his family was able to revert back to their Hmong traditions. Vang told NPR that "food played a central role in his home". Both his mother and father were involved in the kitchen and cultivated a love for cooking in Vang at an early age.
Although Vang dabbled in various cuisines, he came back to his Hmong roots. His brainchild, Union Kitchen, was created to "make the food he grew up with more accessible to non-Hmongs, while also passing traditions down to the next generation of Hmong Americans."
Currently, Union Kitchen "pops-up" once a month. However, Vang and his cousin cater private events and host cooking classes on the side.
The future is bright for both Vang and the Hmong cuisine. He is planning to open up a  "brick and mortar" restaurant in St. Paul!