Views from the Edge
Modern day slavery may be occurring right under your nose.
For years a man from India working at a Super 8 Motel in Kimball, Nebaska, was forced to work fo low wages and threatened with deportation, according to prosecutors.
Two men, Vishnubhai Chaudhari, 50, and Leelabahen Chaudhari, 44, of Kimball, Nebraska, pleaded guilty Monday (Dec. 18) in federal court in Omaha, Nebraska, to one count of conspiracy and one count of alien harboring for financial gain.
According to documents filed in court, the defendants admitted to conspiring to harbor the victim, an Indian national who lacked immigration status, between October 2011 and February 2013.
The man was identified only as "M.C." in court documents. He eventually escaped with the help of a motel guest and local law enforcement.
During that time, the defendants are accused of requiring the victim to work long hours, seven days a week at the motel, performing manual labor, including cleaning rooms, shoveling snow, and doing laundry.
Although the defendants promised to pay the victim, they never did, but rather claimed to apply that amount to a debt the victim owed, authorities say. The defendants are also said to have further restricted the victim's movement, isolated him, and verbally abused him.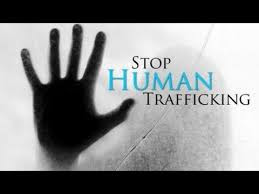 Court papers also indicate Vishnubhai Chaudhari also threatened to find the victim if he ever left the motel, and Leelabahen Chaudhari regularly assaulted the victim, including on one occasion when she slapped his face several times because he had failed to clean a bathtub to her standards
Sentencing is scheduled for March 19, 2018, before the Honorable Laurie Smith Camp. The defendants face a possible sentence of up to 18 months in prison according to their plea agreements. Since they are also in the U.S. without documentation it is expected that the two will be deported upon the completion of their sentences.
The defendants also paid the victim $40,000 in restitution at Monday's change of plea hearing as a condition of their guilty pleas.
Human trafficking is not that uncommon. Some estimates say 24.9 million people worldwide are victims of labor and sex trafficking, according to the International Labour Organization.
"This case is a reminder that forced labor occurs in the United States, not just overseas, and federal law targets those who profit from human trafficking and related crimes," said Acting U.S. Attorney Robert C. Stuart of the District of Nebraska.

AsAmNews has Asian America in its heart.  We're an all-volunteer effort of dedicated staff and interns.  Check out our Facebook page  and our Twitter feed,  Please consider interning, joining our staff or writing a story or two.