By Olivia Wolf
AsAmNews Staff Writer
(Editor's Note: AsAmNews concludes its countdown of the top five stories of 2017 with number one-the turmoil following the resignation of almost the entire White House Commission on Asian Americans and Pacific Islanders and the uncertain future of the White House Initiative)
Earlier this year, six members of the President's Advisory Commission on Asian Americans and Pacific Islanders resigned on Inauguration Day.
Less than a month later, a second group of 10 members followed suit, citing that President Trump's policies "aim to create outcomes that are diametrically opposite to our principles, goals, and charge."
Despite fears that Trump would not renew the White House Initiative on AAPIs, he signed an executive order extending it for another two years.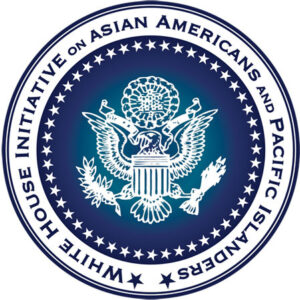 Soon after, the Department of Education confirmed that Holly Ham, the former assistant secretary of management at the Department of Education, would be appointed executive director. Ham's initial focus was to meet with community leaders and fill the vacant positions in the Commission.
"I am excited to step into this role at a time when Asian Americans and Pacific Islanders are now the fastest growing racial group in the country," she said at the time. "This is a wonderful opportunity to connect this diverse community to federal programs and resources, and I look forward to meeting with community members across the country."
AsAmNews made numerous requests for an interview with Ham, but she had not responded by our deadline
Although the terms for the Commission members did not officially end until September 30 of this year, many felt that attempts to communicate with the new president were futile, motivating their early resignation.
Former Commission member Jake Fitisemanu Jr. told AsAmNews, "I could not in good conscience continue to serve under an administration that refused to respond to our request for two-way communication."
Although Fitisemanu says there is "absolutely no love lost" for the four members who chose not to resign, he says the new administration has "introduced a level of uncertainty and instability that has not been felt in many Asian American and Pacific Islander communities for a long time."
The former Chairman of the Hawaiian Republican Party, David S. Chang, admits that the current presidency has much more to do to help the AAPI community,  but he believes that the new tax plan will bring important benefits to everyone, including small AAPI business owners.
"Republican values are relevant to Asian American communities. Many Asians from repressive regimes come to this country to pursue the American dream," Chang explained. "When they start a business, they want the government to help them succeed–not get in the way. Individual and fiscal responsibility are key principles to both groups."
Chang also supported Trump's cooperative attitude during his tour in Asia and the Republican National Committee's recent denunciation of a teacher who expressed anti-Korean sentiments to her students.
Both Chang and Fitisemanu encouraged more communication between the government and AAPI leaders. The facilitation of this dialogue is one of the primary goals of the President's Commission.
In the future, Fitisemanu said he would like to see AAPI communities that are "registered to vote and empowered to impact ballots, weigh in on initiatives, and run for office." He hopes that this will create a better climate for his young, multi-ethnic daughters to grow up in.
Peter Yang Zhao, a Chinese American who immigrated to the United States when he was 11 years old, told AsAmNews that he has witnessed a rise in hate crimes, as well as an increase in anti-Asian graffiti and vandalism, since Trump's election.
He expressed concern about the GOP's desires to repeal Obamacare and cut funding for the Children's Health Insurance Program.
"I myself work in the Medicaid sector and do outreach on daily basis in the Chinese community. Both my sons were born off the Medicaid system and I'm forever grateful for assistance I get from Obamacare."
Although Zhao and Fitisemanu expressed fears over several of Trump's policies, Fitisemanu is still hopeful for the future. "I feel that the current administration has had an unintended cohesion effect in our communities, prompting more and more folks to get involved locally, to speak out and stand up for their own communities who are now feeling vulnerable."
AsAmNews has Asian America in its heart.  We're an all-volunteer effort of dedicated staff and interns.  Check out our Facebook page  and our Twitter feed,  Please consider interning, joining our staff or submitting a story for consideration.