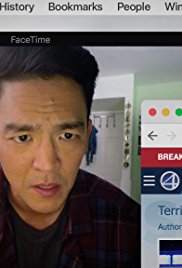 Sony Pictures has picked up the rights to the latest film from John Cho and Debra Messing, reported the
Hollywood Reporter
The $5 million deal for Search came after its premier at the Sundance Film Festival just last week.
In Search, Cho plays David who is in search for his missing teenage daughter. He follows clues largely on her laptop and smartphone.
Messing co-stars as Detective Rosemary Vick.
"I'm usually paired with someone who is not Asian, which is progressive in its own sense," he said to Variety. "But I thought to have a complete family that was all Asian American was an interesting thing. It wasn't what it was about, but it was a part of it, and I like that."
AsAmNews has Asian America in its heart.  We're an all-volunteer effort of dedicated staff and interns.  Check out our Facebook page  and our Twitter feed,  Please consider interning, joining our staff or submitting a story for consideration.