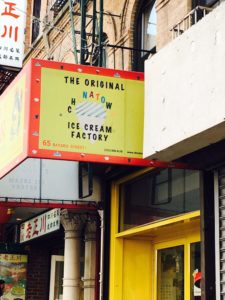 The owners of the Original Chinatown Ice Cream Factory in New York are refusing to just lick their wounds after being handed eviction papers.
They're fighting back.
The New York Daily News reports owner Philip Seid is suing to block his eviction over a water dispute.
"My landlord is just really unbearable," co-owner Christina Seid, 35, said to The Post.
"He is doing anything he can to get us out to get a higher rent," she said of landlord Nolan Cheng.
The shop which is known for its green tea and lychee sorbet has a four star rating on Yelp.
Seid said Cheng began trying to evict them after receiving a summons from the New York Health Department for failure to register a water tower.
Both sides contend the other was required to register the tower.

i swear to god if the original chinatown ice cream factory gets evicted i'm putting myself in a catapult and flinging my body directly into the sun https://t.co/wkxv5YCXcH

— dad emoji (@sensitive_dad) February 12, 2018
AsAmNews has Asian America in its heart.  We're an all-volunteer effort of dedicated staff and interns.  Check out our Facebook page  and our Twitter feed,  Please consider interning, joining our staff or submitting a story for consideration.