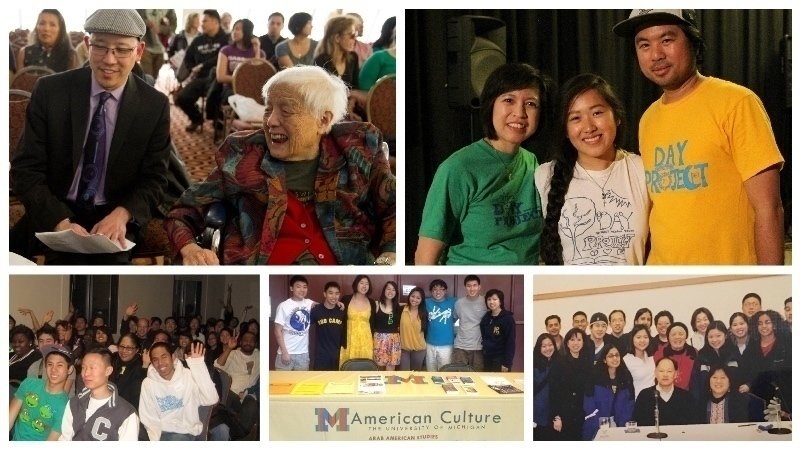 By Hye-Jin Kim

An online petition in support of Asian and Pacific Islander American studies at the University of Michigan is building steam, collecting over 1,250 signatures in just two weeks.

The petition calls for the "full restoration" of faculty in the Asian American program, specifically naming professors Emily Lawsin and her partner Scott Kurashige for rehire.

Lawsin and her partner Kurashige sued the university in December 2016 alleging racial discrimination against its faculty and violation of disability laws. The university denies any wrongdoing. The case, filed in Michigan county courts, is still pending.

According to university spokesperson Rick Armstrong, this lawsuit is "closely tied" to the circulating petition.

"Because of that pending litigation and out of respect for Emily Lawsin's privacy as a university employee, we must follow our normal practice of not discussing pending litigation or personnel matters," he said to AsAmNews.

The petition is addressed to university president Mark S. Schlissel, college dean Andrew Martin, members on the hiring board and the head chairs of American Culture and Women's Studies, two departments that Lawsin worked under.

Joining both departments that voted earlier this year to terminate her contract, college administrators voted this month to let Lawsin go after 18 years of teaching. The decision now rests with the university's hiring board, or board of regents, and the university president.

Though her phone line was disconnected, her email did not bounce and university spokesperson Rick Armstrong said she remains an employee. Lawsin did not respond to multiple requests for comment.

The departments and college board justified their vote with a drop in student course ratings and feedback that she over-emphasizes 'the Filipino experience." She also took an extended medical leave during and after her pregnancy that caused a "disruption" to her classes.

The petition organizers claim the drop in student reviews occurred during this leave — "that was fully reviewed and approved by the university" — and that she was ordered off work by her doctor due to pregnancy complications. Her child was born in the spring of 2014, with down syndrome.

Additional material in her review files may also suggest her firing as retaliatory — included are "extensive personal correspondence highlighting policy disagreements she had with current and former department chairs," write the petition authors.

According to Kurashige's research, at least 20 professors of color have left the university's department in the last two decades. Kurashige, who was fired from his post as director of Asian American studies in 2013, resigned from his tenured professor role a year later. The reasons cited in the 2016 lawsuit include "racial discrimination and severe mistreatment." He now teaches at the University of Washington.

In addition to these faculty demands, the petition asks the university to increase funding for program events and build an external committee to identify additional steps UM [University of Michigan] must take to become 'the leaders and the best' in Asian American and Pacific Islander studies" — including a path to department status.

Currently, the program lives under the department of American Culture. The department's chair, Alexandra Stern, did not respond to repeated emails for comment.
AsAmNews has Asian America in its heart. We're an all-volunteer effort of dedicated staff and interns. Check out our Facebook page and our Twitter feed. Please consider interning, joining our staff or submitting a story for consideraton.