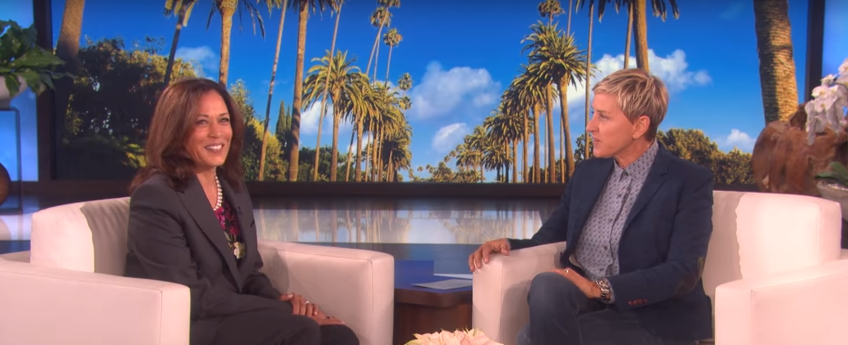 The 2016 election of Donald Trump has left many people looking forward to the 2020 presidential election.  This includes many politicians who are looking to fill that seat.
One of these politicians could possibly include California Senator Kamala Harris.
Harris recently appeared on The Ellen Show and was asked about the possibility of a presidential run, according to aplus.com.
Senator Harris replied with an emphasis on focusing on the current issues that the country is facing.
"I've seen so many people focus on that thing out there and then trip over this right here. I don't want to trip. There so much that's important right now."



Among the issues that are part of the senator's concern are DACA, health care, and background checks for gun sales.  She also noted that many people today have issues with paying for gas and bills.
The idea of Senator Harris running in the 2020 Presidential election to be the first female president would excite many voters, especially after Hilary Clinton's devastating loss in the 2016 Presidential election.
After Senator Harris' response, host Ellen DeGeneres inquired about the senator's possible vice president.
"Got any plans?" the senator joked.
"I'm busy,"  DeGeneres replied.
Darn.
As part of DeGeneres toying with the idea of Senator Harris running for president, the talk show host asked the senator a series of questions to "vet" the senator.
According to IndiaWest, Senator Harris revealed that Tito Jackson was her first celebrity crush, she had a loitering problem in high school, and she tended to break her curfew.
AsAmNews has Asian America in its heart.  We're an all-volunteer effort of dedicated staff and interns.  Check out our Twitter feed and Facebook page for more content,  Please consider interning, joining our staff or submitting a story.