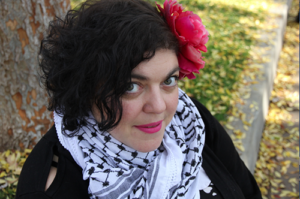 A tweet critical of former first lady Barbara Bush sent out just an hour after her death is drawing outrage.
Fresno State professor Randa Jarrar, who has since made her twitter account protected, called Bush an "amazing racist," according to the Fresno Bee which grabbed a screen shot of Jarrar's tweet.
"Barbara Bush was a generous and smart and amazing racist who, along with her husband, raised a war criminal," the paper said Jarrar tweeted. "F— outta here with your nice words."
Some 2400 people replied to the tweet angry at what many considered Jarrar's insensitivity.
Jarrar fired back, taunting many of her critics and pointing out she was a tenured professor who could not be fired. She even encouraged her critics to contact Fresno State President Joseph Castro.
"I will never be fired," she tweeted back. Jarrar describes herself as an Arab American and Muslim American woman.
Fresno State issued a statement late Tuesday in response, reported KFSN
"We share the deep concerns expressed by others over the personal comments made by Professor Randa Jarrar, a professor in the English Department at Fresno State. Her statements were made as a private citizen, not as a representative of Fresno State," the statement read.
Bush died at the age of 92 after dealing with declining health and deciding she did not want further medical treatment.

AsAmNews has Asian America in its heart.  We're an all-volunteer effort of dedicated staff and interns.  Check out our Twitter feed and Facebook page for more content.  Please consider interning, joining our staff or submitting a story.