By Brittney Le
AsAmNews Staff Writer
Elizabeth Yang's seven-year-old daughter just wanted her friends at school to think she was Asian, not Hmong.
"She told her friends that she was Hmong and her Hmong name, and they laughed at her," Yang said her daughter, Evelyn Nouchi Vang, told her one night. 
 "If I don't do something, my daughter will forget where she came from," added Yang. "My baby girl would forget all the struggles of what it was to be a Hmong woman."
Yang was thus inspired by her daughter to start Hmong Women Take on the World (HWTOTW), a virtual summit to celebrate and share the experiences of Hmong women from diverse backgrounds across the globe.
The summit will take place this May 19-20. HWTOTW also just launched its Global Digital Look Book this Wednesday showcasing positive images of Hmong women across different ages and life moments, captured by Hmong photographers and enthusiasts.
"I wanted this to be reflective of the diversity of women all around the world, so I started to crowdsource stories," Yang told AsAmNews. "I wanted to talk about how the face of leadership within Hmong women could look different."
In about 5 months, Yang has gathered about 60 Hmong women from all around the world, each with unique skills and professions, to help lead the summit. "I've always believed that when she rises, we rise," said Yang. "How do I help that one sister to rise?"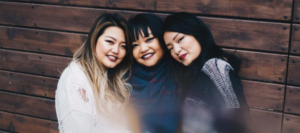 Yang has been touring the U.S. and Australia, in her "Quest to Believe that We Are Enough." She visits various cities to meet her Hmong sisters and introduce them to her global sisters through Facebook Q & A. Talking to these Hmong women about their stories, Yang says, "It leaves an imprint on your heart."
Elizabeth Yang was born and raised in Fresno, California, until she moved to Minnesota with her mother at about 12 years old. Both Fresno and Minnesota had large Hmong populations, but she still struggled with her identity. "I wasn't quite American enough and I wasn't quite Hmong enough, because I was Hmong American," Yang told AsAmNews. "I identified much more so as being an American girl growing up, and it was challenging. I didn't fit in between the two cultures."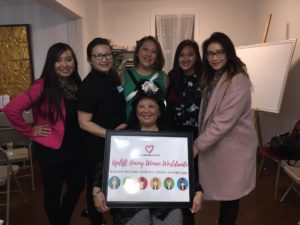 However, as she grew up in the Twin Cities of Minnesota, she began to get involved in Hmong community groups and started to embrace her Hmong identity.
When Yang graduated from high school, she didn't know what she wanted to do. "A lot of the stereotypical Asian American narrative is that you go to college and that's kind of your path," she said. After college, Yang ended up in a corporate job, but she "wanted to give back to the world but I just didn't know how." Yang tried being a community organizer but eventually landed in product development in the healthcare field.
When her job moved her to Boston, her family left behind the dense Hmong community that they knew. "Nobody knew who Hmong people were," she said. That's when Yang had the talk with her daughter that spurred a whole movement.
While Wisconsin, Minnesota, and California have large Hmong populations, physical summits often limit involvement – what about the many Hmong women elsewhere all over the globe? Yang wants to "close the gap between these stories" through this virtual forum that doesn't have physical boundaries.
"Within the Hmong community, it's still a very patriarchal system," she said, acknowledging that a lot of work still needs to be done to uplift women within Hmong culture. "The world is big enough to have this space to give them a space to rise."
The summit can be viewed the day of through visiting the HWTOTW website. They are still looking for city hosts that can accommodate large crowds to watch the summit. Yang also encourages people to gather at their homes to watch, as a "day just to celebrate each other."
People can show support through the online shop, where talented Hmong women have contributed their products and skills for proceeds to go towards HWTOTW.
HWTOTW also plans to release a digital magazine this June to continue to share stories of Hmong woman experiences after the summit.
Going back to Minnesota for HWTOTW, Yang has realized that her hometown hasn't changed much, but she definitely has. "I feel that there's a greater purpose," she said. "I feel that I can make a difference."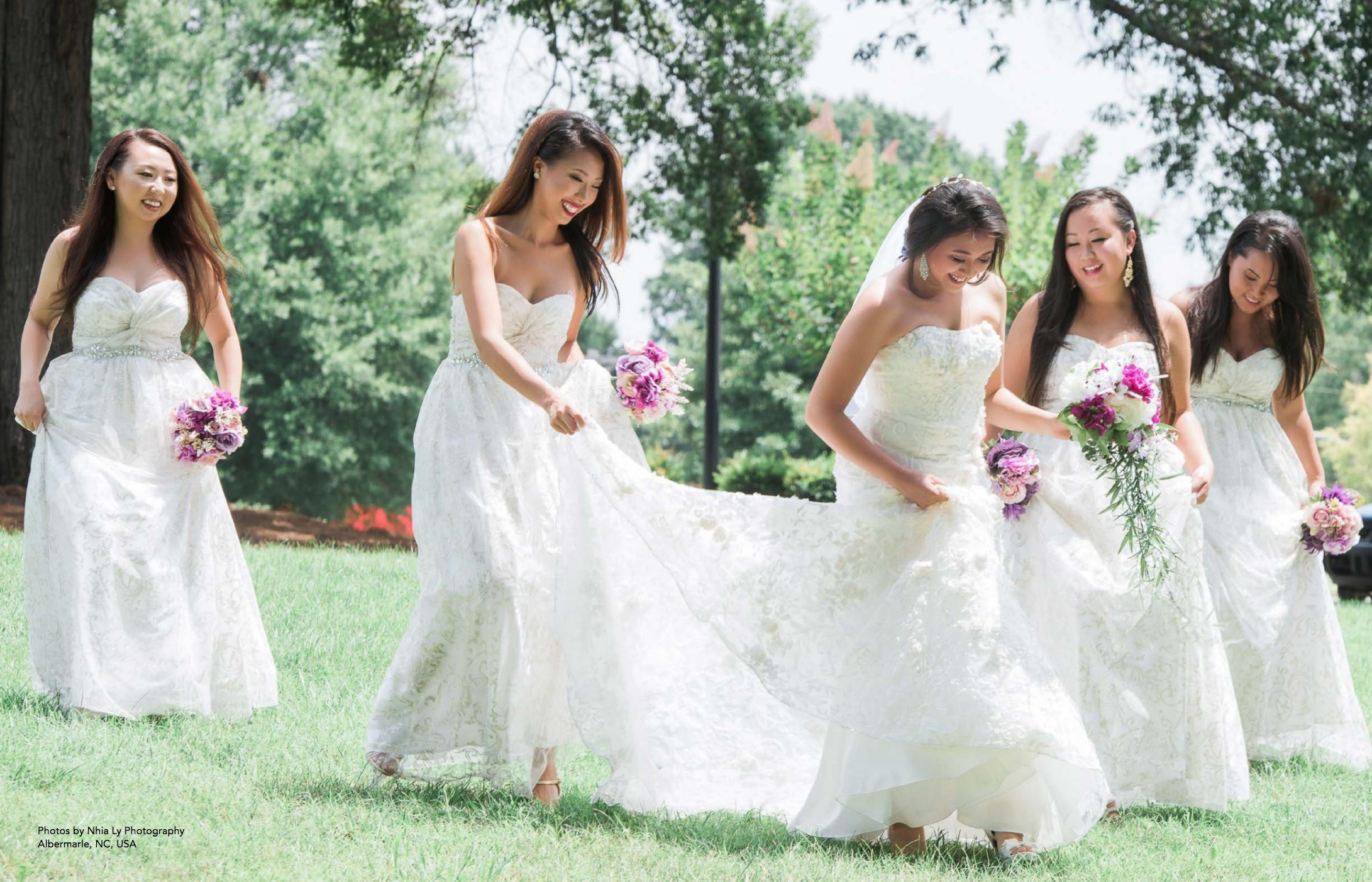 AsAmNews has Asian America in its heart.  We're an all-volunteer effort of dedicated staff and interns.  Check out our Twitter feed and Facebook page for more content.  Please consider interning, joining our staff or submitting a story.