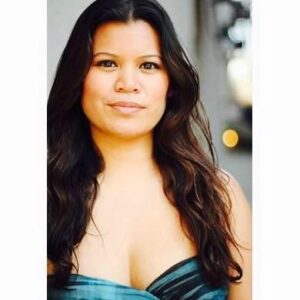 According to the Inquirer, artist-support and performance group Broadway Barkada will be performing next week on May 28 in Los Angeles at Rockwell and Table Stage.
Broadway Barkada is a collective of Filipino artists and musicians who "aim to bring the Filipino experience to a diverse audience," according to their website. What started as a small group of performers about nine years ago is now made up of nearly 100 active members.
The concert will feature a mix of musical theater, pop, R&B, soul, jazz, and boogie-woogie.
Their performance, "Balikbayan: An L.A. Homecoming Concert," is indeed a homecoming for founding member Liz Casasola, who grew up in Los Angeles. She started Broadway Baraka with actors Brian Jose and Billy Bustamante, back in 2009.
For other performers, it's a national reunion of sorts. Though some of the performers are native to Los Angeles, many of Broadway Baraka's performers are New York transplants.
This and the fact that Casasola is a Los Angeles native are the reasons behind the title of "Balikbayan."  In a way, the concert is a way "to celebrate a homecoming and reunion of these colleagues and barkada-mates," Inquirer reports.
Broadway Barkada will be donating any revenue from the concert to the FIlipino Veterans Recognition and Education Project.
AsAmNews has Asian America in its heart.  We're an all-volunteer effort of dedicated staff and interns.  Check out our Twitter feed and Facebook page for more content.  Please consider interning, joining our staff or submitting a story.