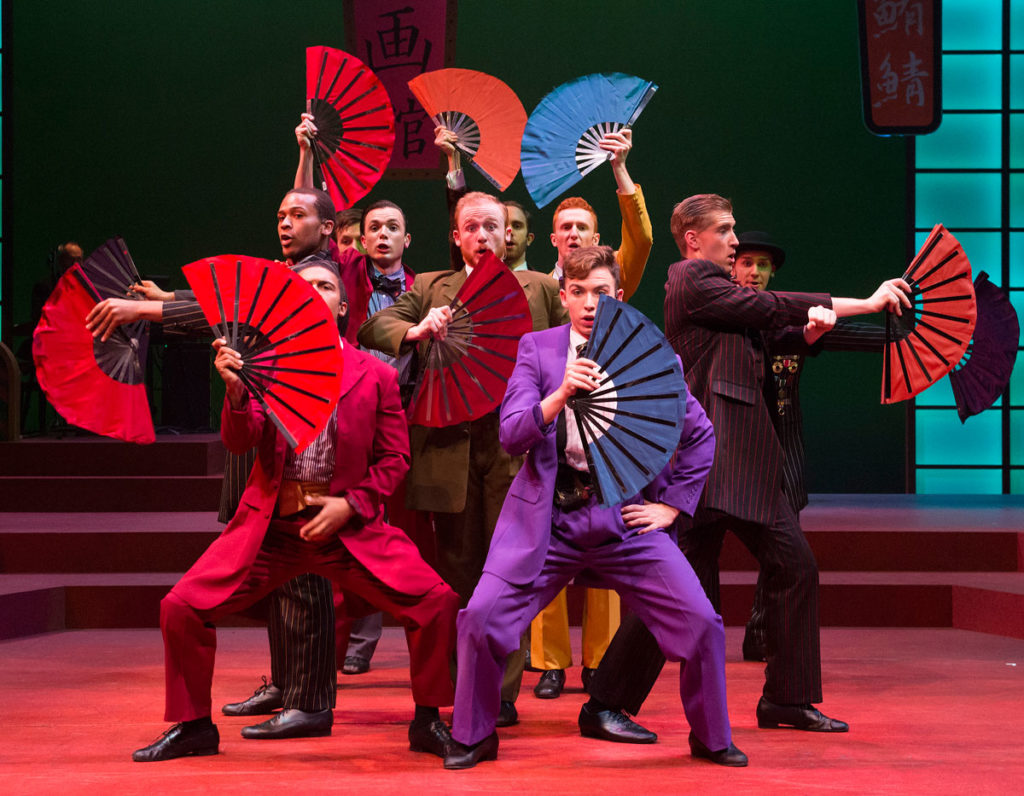 A 14-year old just could not remain silent when she heard the theatre program she had been a part of was performing The Hot Mikado, the 1939 adaptation from David Bell based on Gilbert and Sullivan's The Mikado.
The teenager who is identified only as Hannah's wrote a letter to the group, letting them know about how she felt about the play's interpretation of Asian American culture and uses "Chinese dresses and other outfits in a show that takes place in Japan?"
The letter has been reposted on Facebook with Hannah's permission.
Dear Directors and to Whom it May Concern:
Hello. My name is Hannah ****. I am in eighth grade and just finished my final year in your theatre program.
Every year I look forward to hearing the shows being performed but was disappointed when I heard the show was Hot Mikado. As a Korean adoptee, this was a shock to me. This theatre group is a place I associate with non-judgment and acceptance, but when I heard this, it was a big let down. After doing research, I soon found out that this show is poking fun at Japanese culture.
I was told that you were 'taking the racist parts out of the show,' but can you actually do that when the actors are wearing traditional Chinese dresses and other outfits in a show that takes place in Japan? Asian cultures are all very unique and are not interchangeable. The female actors are also wearing chopsticks in their hair. Wearing chopsticks is the equivalent of wearing a fork, knife, or spoon in your hair. It's an eating utensil, not a hair accessory. This is considered cultural appropriation and offensive, which can be perceived as racist. Cultural appropriation is when a person uses another culture's traditions, fashion, symbols, language but doesn't fully understand it and misuses it; therefore, it is distorting the culture and using offensive stereotypes, like putting chopsticks in one's hair.
Having actors wear traditional German outfits in a show that takes place in Scotland is the equivalent to this. By using traditional Chinese outfits and placing chopsticks in the actress's hair, you are perpetuating the stereotype that all Asians are the same and have the interchangeable cultures. As an Asian American, this is obviously not the case.
Japanese culture is different from Korean culture and Korean culture is much different than Nepali culture. This is something I struggle with on a day to day basis and something you probably don't think about and something I don't expect you to think about.
I have explained to people often that all Asian cultures are not the same and are actually completely different. The next time you do a show about a foreign culture, please consult with someone or some people about it. I would have gladly sat down and talked about the issues about this show with you all. Thank you for listening to all of my concerns.
Sincerely,
Hannah ****
AsAmNews has Asian America in its heart.  We're an all-volunteer effort of dedicated staff and interns.  Check out our Twitter feed and Facebook page for more content.  Please consider interning, joining our staff or submitting a story.