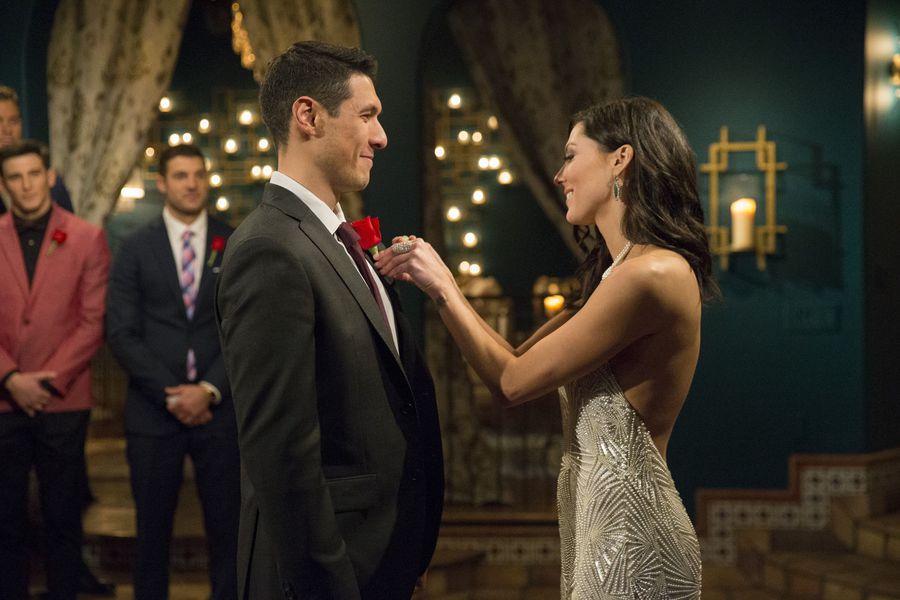 By Ed Diokno
Views from the Edge
I was wrong. I'm happy I was wrong. Unlike other Asian American contestants on previous seasons of The Bachelorette, John survived the first elimination round.
He didn't have much screen time in the show's first episode last night (May 28), so we can't be sure exactly why the bachlorette. Becca Kufrin, gave John a coveted rose, an invitation to stick around.
We were only allowed to see the initial introduction between John and Kufrin. He said, "I'm a software engineer, I made the app for Venmo." Her response? "Oh, wow."
Thanks to Business Insider, Rifinery29 and Popsugar, we now know a little more about the Silicon Valley dude introduced to the audience simply as John — like his last name. He is John Graham.
He didn't exactly "create" Venmo, the money-sending app, but he was the fifth hire of the venture back in 2011. So as Silicon Valley lore, goes, he got in on the ground floor.
The show's host, Chris Harrison, alluded to Graham's Silicon Valley street cred. "Arguably the most successful guy we've ever had on the show,"
"This guy's legit," he added.
"To give you an idea of John's net worth, Braintree bought Venmo in 2012 for $26.2 million. Then, the following year, PayPal bought Braintree for $800 million," reports Popsugar. "So yeah, we can only assume that John is doing well for himself. But that hasn't stopped him from working! He's also the creator of the drawing app Teleportante, and now he is a product engineer at The Fin Exploration Company."
We know that Kufrin is familiar with Venmo. After Arie Luyendyk, Jr. broke up with Kufrin on this season's The Bachelor, sympathetic viewers started Venmoing Kufrin for to ease her broken heart. About $6000 was collected through Venmo, which Kufrin – with a matching sum from ABC – to charity.
Thanks to the aforementioned sources, we also learned that Graham has his own cooking series on Youtube called Kitchen Talk.
He doesn't spend much time on his Facebook page. He has two recent posts from last week but before that, his previous post was in 2015.
On his Instagram page, we see lots of pictures of the San Francisco Bay Area and Graham running, hiking and playing sports with his friends and more than a few shirtless photos revealing his abs.

To round out the apparent Renaissance man, his bio says he plays guitar and bakes a mean banana bread.

I'm rooting for John as an Asian American bro he's – in a way – representing us. Other Asian American men have not fare well in this "reality" competition often eliminated in the first round.

John's recent post on Facebook is a tantalizing hint of what's to come, "I took some time off to stop and smell the roses."

AsAmNews has Asian America in its heart.  We're an all-volunteer effort of dedicated staff and interns.  Check out our Twitter feed and Facebook page for more content.  Please consider interning, joining our staff or submitting a story.