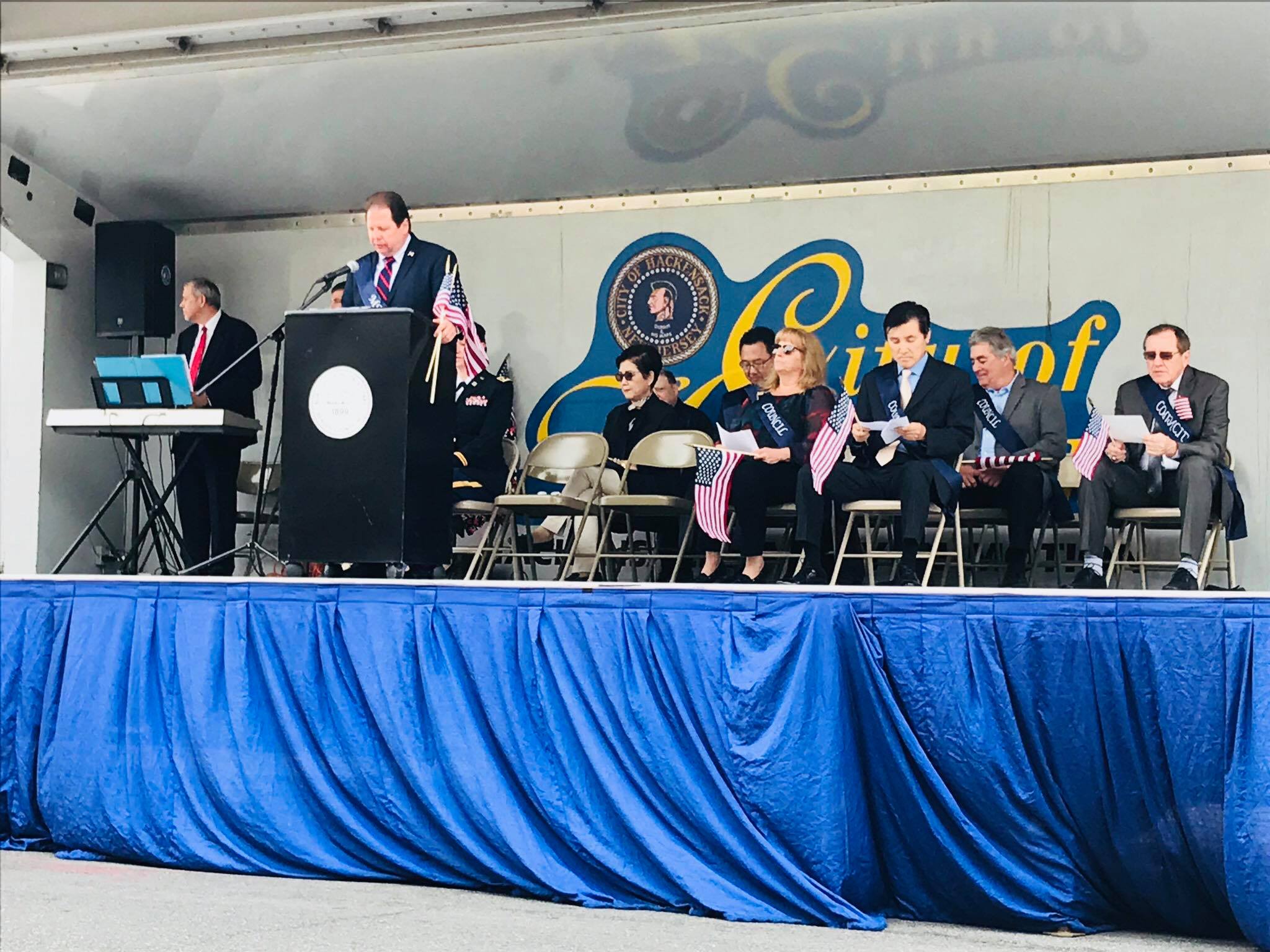 The mayor of Palisades Park apologized last Thursday — not for losing his re-election bid — but for his mother's angry Facebook post in response to the nail-biting results.
She blamed this year's tight race between her son, who has served as mayor for 14 years, and challenger Christopher Chung, on the town's growing number of Korean Americans.
"Go to hell PALISADES PARK, let the GD Koreans have this F'n town," Lorraine Rotundo wrote on Facebook. "All of us AMERICANS are so done. I am going to suggest that only English be spoken in our Boro Hall at least while an AMERICAN is still the mayor."
Mayor of Palisades Park, NJ apologizing after his mother posted this message on FB. It has since been deleted. He completely disavows it. More than half of population here is of Korean heritage. Hear from him tonight at 11pm on @ABC7NY pic.twitter.com/uQNHpyzBbb

— CeFaan Kim (@CeFaanKim) June 7, 2018
More than half of the borough's population is Korean, according to the 2010 census.
There are less than a couple dozen votes separating Rotundo and Korean American councilman Chung. There are still 114 provisional ballots waiting to be counted tomorrow. A recount could be possible, depending on how close the race ends and then, possibly a court battle, ABC 7 NY reports.
The mayor was quick to defend his 80 year-old mother, but "completely disavow[ed]" her public rant according to reporter CeFaan Kim. He also told the NY Daily News that he immediately told her to delete it.
"This is a woman who was upset in my stress about the election and lashed out trying to defend me out of her love for me and just chose poorly her words," Rotundo said.
AsAmNews has Asian America in its heart.  We're an all-volunteer effort of dedicated staff and interns.  Check out our Twitter feed and Facebook page for more content.  Please consider interning, joining our staff or submitting a story.