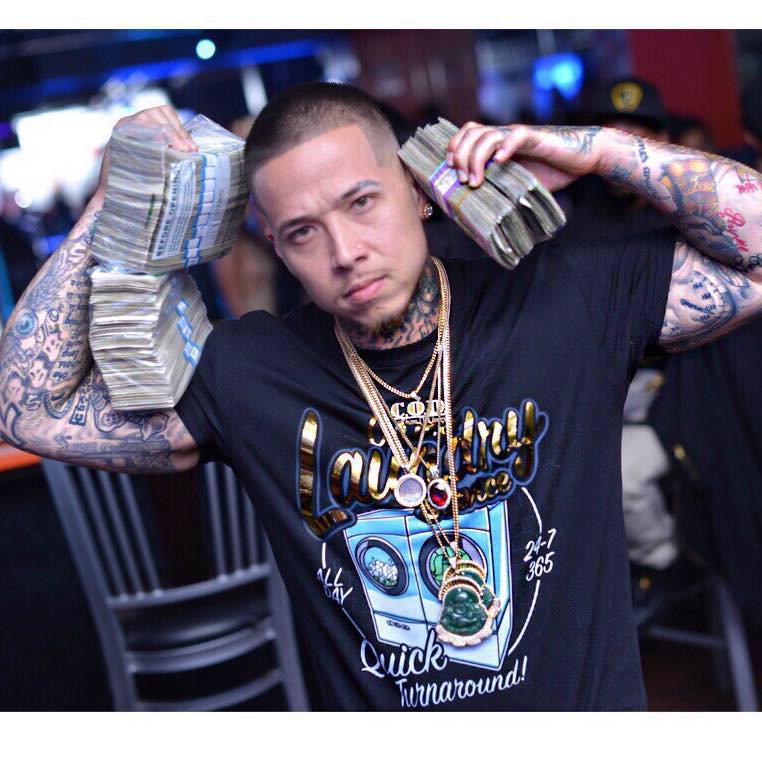 Korean American rapper Jin Gates was allegedly removed from a JetBlue Airways flight to Minnesota because he was, according to Gates, an "Asian with tattoos". Gates was flying to Minnesota to perform.
Gates documented his frustration on his Instagram, where he posted a video of him being removed from the aircraft.
"Minnesota I'm sorry not my fault.. @JetBlue DONT LIKE ASIAN WITH TATTOOS…", Gates writes. "We got kicked off the plane because the flight attendant said she don't feel safe on the plane with us".

A self-proclaimed "King of Asia in the Hip-Hop World", Gates uses music to empower the Asian community to embrace self-expression, especially those who share his love for hip-hop.
Gates also uses music as a platform to reconcile with his troubled past — one filled with drugs, crime, and poverty.
Lyrics such as "Wake up in the morning, money on my mind; looking at my Rolex, yeah is about that time" in his song "Get Up and Grind" reflects his commitment to move past his dark history and into a life of economic prosperity.
His aim for community, fame, and fortune doesn't end there. On top of his music, he runs an online clothing line with his brother Noi Seng called Cash on Delivery — a brand specializing in casual streetwear.
Gates' fans flooded the Instagram video's comment section, expressing their discontent for the situation and encouraging him to sue JetBlue airlines. Variations of remarks such as "That's crazy", "That's wrong", and "disgusting" were pervasive.
Fans took their frustrations to Twitter as well. According to International Business Times (IBT), one user wrote that "The flight attendant felt uncomfortable with this man appearance. And got him kicked off the plan. This is completely wrong. @JetBlue needs to treat customers with more respect and fairly. This was #discrimination without a doubt".
Some fans, however, are cynical about his claims on being racially discriminated against.
"I'm thinking there could be more to this story", an Instagram user comments. "Now I'm not saying that this isn't true but there are always two sides".
Various Instagram users also used the comment section to engage in a dialogue on what rights airline services have to refuse service to customers.
"Flying is a privilege, not a right," writes a JetBlue crewmember. "This story is definitely playing victim yet the question is what did he do or say to cause this situation. Freedom of Speech is definitely not a thing inside a plane after 9/11". 
In a statement to SFGATE, JetBlue stated that Gates was removed from the plane after starting a verbal altercation with a crew member.
"The decision to remove a customer from a flight is not taken lightly," JetBlue said. "In this instance, after the customer started a verbal altercation with our crew member, our team determined the situation risked escalation during flight. The team asked the customers to deplane and their fare was refunded."
AsAmNews has Asian America in its heart.  We're an all-volunteer effort of dedicated staff and interns.  Check out our Twitter feed and Facebook page for more content.  Please consider interning, joining our staff or submitting a story.