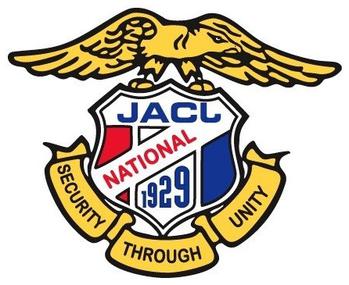 By Louis Chan
AsAmNews National Correspondent
(Update: 6 p.m. Eastern-This story has been updated with comment from Philadelphia Convention and Visitor's Bureau)
The Japanese American Citizens League says it's nearing an agreement for diversity training after a racial slur was directed at a hotel guest attending the group's national convention in Philadelphia.
David Inoue, Executive Director of JACL, tells AsAmNews, the Philadelphia JACL chapter is working with the city's Convention and Visitor's Bureau to sponsor a training session for hotel employees about the history of racism in the Japanese American community.
The incident happened at the  Sheraton Hotel and Resorts Downtown Philadelphia Hotel.
According to an account posted by the Japanese American Citizens League on Facebook, one of its attendees at its national convention, found a "racist anti-Japanese slur" written on top of her room folio.
Inoue has been working with both the corporate offices of Sheraton and its parent company, Marriott, to look into the incident.
The Sheraton told Inoue one of its employees was writing out the words Japanese convention and used the slur "Jap" as shorthand, not realizing it was a derogatory term.


"He (the employee) is a younger guy and had never seen it used that way," said Inoue to AsAmNews. "That could be a good sign that people aren't seeing it used that way. We need to teach it as this is a word used that way in the past and should not be used as an abbreviation for Japanese.
"The Sheraton realized very quickly that this should not have happened. I appreciate there's been a discussion of whether its intentional or honest mistake."
Inoue says he accepts the hotel's explanation that this was a "purely innocent mistake and he's confident "no malice was intended."

The Philadelphia Convention and Visitor's Bureau is working closely with JACL in an effort to maintain Philadelphia as a welcoming destination for all communities.

"While we were surprised and disappointed to learn of the incident that took place following the JACL convention, we are very confident that our hotel partner is working diligently to rectify the situation," a spokesperson from the Philadelphia CVB said to AsAmNews. "As a follow-up we are helping connect the right partners, including the local chapter of the JACL and its president, to our hotel community so that more in-depth sensitivity training is provided."

The response Inoue received from the Sheratorn was quite different from the original response from the chain posted on Facebook.

The Sheraton initially expressed skepticism about the incident, while promising to look into it further.

"That doesn't sound right," it wrote in reply to JACL's Facebook post.  "We'd be happy to look into this, please send us additional information to [email protected] so we can review further. Please also have the res-holder connect with us providing permission that we can speak with you regarding their reservation."

AsAmNews has reached out to the Sheraton Hotel for comment, but has not heard back.
AsAmNews has Asian America in its heart. We're an all-volunteer effort of dedicated staff and interns. Check out our Twitter feed and Facebook page for more content. Please consider interning, joining our staff or submitting a story.