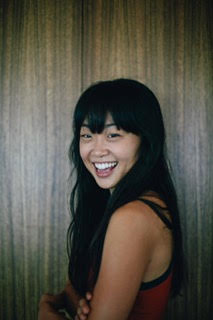 By Brittney Le
AsAmNews Staff Writer
Korean American actress and singer Alice Lee took on a very unique role when she joined ABC's comedy-drama series Take Two. Lee's character Monica stands out with her bold fashion choices and somewhat awkward personality. "I like that she's super different and quirky, and her sense of humor is kind of dry," Lee said of Monica. "And she's very deadpan, which I don't do much.
"Honestly, Monica and I are so different!" Lee added. "I guess that's what makes her fun. I feel like I can connect with her in that she's always trying to better herself. She's driven and I do love her style and flair."
Lee was inspired to pursue the arts since she was young. Her dad's side of the family played a lot of instruments, and she always liked to perform when she was little. In high school, she took part in a musical and joined an a cappella group. When she went to New York, she saw that there were open calls for Broadway musical Spring Awakening. Lee joined the ensemble and served as understudy for main character Wendla, thus beginning her professional and diverse career.
Since then, Lee has played several roles in various different genres. When asked what her favorite role was before she started as Take Two's Monica, she couldn't decide. "Every single one is super fun," she explained. She really enjoyed acting in Sideswiped, a YouTube comedy series. Her character Britney is fun-loving and enjoys going out, so Lee finds her relatable. "It's just more deliberately funny," she said of the series, in comparison to her other works.
However, Lee would also love to tap more into drama, which she's dabbled in before. She took part in Electric Dreams, a science fiction TV series available on Amazon. "That one was actually super cool; all drama, no comedy. It was cinematically beautiful," Lee explained. "That was very different from the more comedic stuff I do."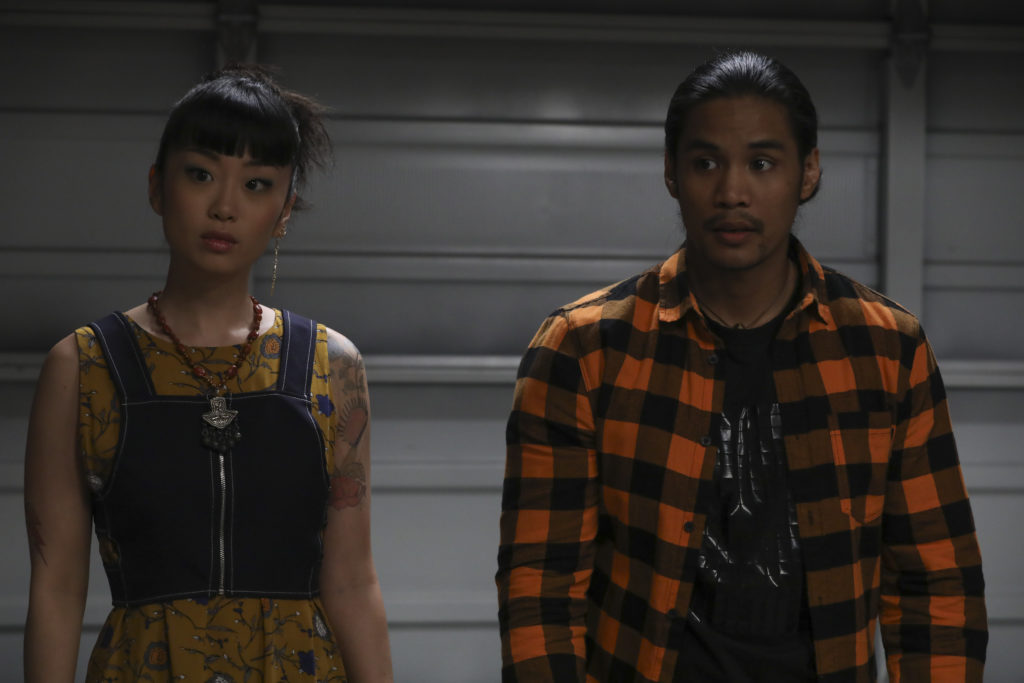 Lee's versatility doesn't stop there. She played a classic high school mean girl in off-Broadway's Heathers: The Musical (2014). Lee also acted in the American horror film Wish Upon (2017) and played the main role of May in British comedy-drama series Gap Year (2017). She can be found in the upcoming Netflix comedy film Sierra Burgess Is a Loser, scheduled to be released September 7.
Her versatility as an actress has been enabled by the more expansive opportunities given to Asian actors nowadays. 
Lee says that every time she sees a role, she looks to see whether it's specifically Asian, specifically Korean, or even open ethnicity. "A lot of roles nowadays […] they just put open ethnicity. It's cool when it's just kind of open," she said. Lee noted that the types of roles for Asians are "a lot more broad now, not just like 'nerd.'
"As an Asian American, I feel like there were definitely some struggles in getting roles," she said. "It's a lot better now, but before, there was just a limited amount of roles for us. There was very little representation and when there was, it was some exaggerated stereotype.
"There's still a ways to go, but I'm stoked to see a movie like Crazy Rich Asians come out and smash it, showing that you can, indeed, have more than one Asian person in a movie and have it be successful."
For now, Lee hopes to continue working in television and film. She does want to go back to musical theater eventually, but she said for that to happen, "the role needs to be right."
Lee is also quite active on her Twitter and Instagram. "Seeing little comments and being able to interact with people" have been really cool for her to experience through social media. She posts videos of her singing covers and even original jingles to promote Take Two.
"I love combining acting and singing. Why not make these videos for my show?"
Check out two new episodes of Take Two tonight (August 30), airing back-to-back starting at 9 pm ET on ABC.
AsAmNews has Asian America in its heart. We're an all-volunteer effort of dedicated staff and interns. Check out our Twitter feed and Facebook page for more content. Please consider interning, joining our staff or submitting a story.