By Louis Chan
AsAmNews National Correspondent
Growing up my ears were glued to the radio as my San Francisco 49ers battled its rival, the Los Angeles Rams.
Inevitably it seemed that Roman Gabriel would always break my heart.
Gabriel lead the Los Angeles Rams as their starting quarterback from 1966 to 1972. Between 1967-70, the Rams won 41 games and lost only 11. They finishing with a first or second place finish each of those years. In 1969, Gabriel won the  NFL's Most Valuable Player Award  and was voted to 4 Pro Bowls during his career.
He is the first Asian American and Filipino American to star at the quarterback position. His father is Filipino and mother is Irish.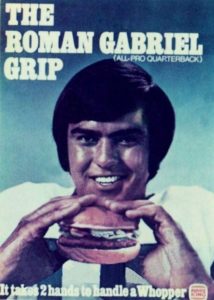 "Asian Americans typically are stereotyped as not having enough size to play football," fellow North Carolina State University alum Vinny Sheehan Jr said to AsAmNews. "Ironically, Roman was a mammoth of a man, being footballs' first big and strong quarterback at 6'5, 225 lbs. He thrived at the highest level of professional football in the NFL at the most important position on the field, the quarterback."
Despite that, Gabriel who's NFL career spanned from 1962 to 1977, has never even been named a semi-finalist to the NFL Hall of Fame. He had just 25 years to be voted into the Hall as a modern athlete. He is now in the senior category. Each year, only one or two candidates are admitted into the Hall of Fame under the senior category. No Asian American has ever been inducted in the Pro Football Hall of Fame.
Gabriel is a man of few words which may be the reason he has been overlooked by the Hall.
"My Filipino heritage is me," he said to AsAmNews. My dad was my hero and role model! Being an athlete put me on equal ground with everyone."
Sheehan is leading a drive to correct what he thinks is a wrong, the omission of Gabriel in the Hall of Fame. The two had no prior relationship before Sheehan began his campaign.
"After meeting him I discovered that not only was he a star athlete of his generation, but he's also a world class individual that is still involved with many different charitable initiatives. He is a role model and leader within the community and I believe it couldn't happen to a more deserving person. It's an honor to go to bat for one of the all-time greats and to help solidify a legacy that would live on for all-time at the Pro Football Hall of Fame in Canton, Ohio," said Sheehan.
The Los Angeles Rams made Gabriel their first pick in the 1962 draft.   He was the second person drafted that year after a stellar career at North Carolina State University where he set 22 NC State records and nine conference records.
Gabriel was inducted into the College Football Hall of Fame in 1989.  He is the first of a long string of Wolfpack quarterbacks to star in the NFL including Philip Rivers of the San Diego Chargers and Russell Wilson of the Seattle Seahawks.
"Gabriel paved the way for many other Asian American football players such as Hines Ward, Teddy Bruschi and Dat Tan Nguyen," said Sheehan. "Asian Americans still hold a very small percentage of players playing professional football, but more and more, we are seeing Asian Americans being brought up playing the sport. It would only make sense to have support from the Asian American community – a man that served as an inspiration, pioneer and trailblazer, that any player no matter what his ethnicity can perform at the highest level in his sport and should make it all the way to the Pro Football Hall of Fame."
Gabriel passed for 29,444 yards during his NFL career. Sheehan said that's more than Hall of Famers Len Dawson, Terry Bradshaw, Ken Stabler, Joe Namath, George Blanda, Bobby Layne, Bob Griese, Norm Van Brocklin, Otto Graham, Roger Staubach and Sammy Baugh. He also passed for 201 touchdowns. more than Layne, Stabler, Griese, Baugh, Graham, Namath, Aikman, Staubach and Sid Luckman.
Gabriel also once held the record for starting the most consecutive games at 89 during which he won 61 games for a winning percentage of .713. That record is now held by Brett Favre at 297 starts.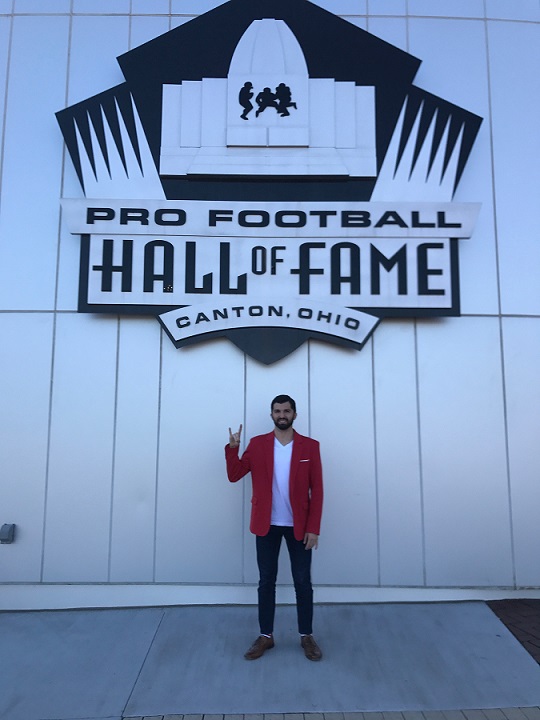 You can write to the Hall of Fame at the following address below stating your support for Roman Gabriel with attention to the Senior Committee.
Pro Football Hall of Fame
Attention: Senior Committee
2121 George Halas Dr NW,
Canton, OH 44708
You can also follow and share his Twitter and Facebook pages.
Gabriel leaves no doubt he's like to be named to the Pro Football Hall of Fame with other greats.
"Making it would be as much for my supporters as for me," he said.
AsAmNews has Asian America in its heart. We're an all-volunteer effort of dedicated staff and interns. Check out our Twitter feed and Facebook page for more content. Please consider interning, joining our staff or submitting a story.